12-10-11
Breaking News and Medicaid » MI Medicaid: $7 Billion Hidden in Small Type - So much commentary on government focuses on headline issues, the ones easily chewed and spun into bumper stickers and soundbites. Let us consider something else, something that those who know the newspaper industry know might be stuck in the agate columns. If one massed about 220,000 people in Michigan into one spot, it would be a pretty sizeable fondue of flesh. It would, in fact, qualify as the second largest city in the state...
Breaking News and Standardized Tests, Testing » When An Adult Took Standardized Tests Forced on Kids - A longtime friend on the school board of one of the largest school systems in America did something that few public servants are willing to do. He took versions of his state's high-stakes standardized math and reading tests for 10th graders, and said he'd make his scores public.
11-17-11
Upcoming Events » MI IEP: What to Know Before You Go will take place on Saturday, December 3, 2011 from 9am - 2pm at 3600 South Dort Highway, Suite 54, Flint, 48507. In this workshop we will discuss Individualized Education Program (IEP). In addition, we will cover the Manifestation Determination Review and the link to the IEP. Attendees will receive the MPAS Special Education Advocates Manual. All workshops are free and open to the public. To register, call (810) 919-7521 or email jackie.b@michiganallianceforfamilies.org. RSVP required by 11/28; a light lunch will be served. Please inform us if accommodations or materials in an alternative format.
11-12-11
Charter and Private Schools » The Glenholme School - The Glenholme School is a special needs school for students with behavioral and learning disabilities. Located in Washington, CT.
Upcoming Events » MI Michigan Alliance for Families Workshops Taking Place Across Michigan: See http://www.michiganallianceforfamilies.org/events/index.htm for topics, dates and locations.
Upcoming Events » MI Family to Family Health Education and Information Center (F2FHIEC) Workshops Taking Place Across Michigan: See http://www.gifttool.com/registrar/ShowEvents?ID=1862 or download the 2011/2012 training brochure for topics, dates and locations.
08-27-11
Breaking News, IEP Topics, and Legal Research » Autism Speaks Guide Explains IEP Process - A new guide created by lawyers for the Autism Speaks advocacy group leads parents through the process of obtaining individualized education programs for their children. The guide, which reviews the legal rights of students and parents, offers information useful for children with a range of disabilities. (Source: Disability Scoop)
08-18-11
College & Financial Aid Information » Schoolsoup.com is the largest free online data base of private and college/university specific scholarships in the United States.. We have amassed over $40 Billion in scholarship data and are considered a leading source for students and parents researching scholarships and financial aid.
07-29-11
Special Notice: 2011 OSEP Parent Survey - The Office of Special Education Programs (OSEP) at the United States Department of Education is coming to Michigan later this year to examine the delivery of special education services in our state. The Michigan Alliance Parent Training and Information Center is responsible for providing feedback to OSEP from parents in Michigan. Please fill out this survey so that your voice can be heard and share it with any other parents/parent groups.
07-23-11
Breaking News » How Apps, Touch Screens are Helping Children with Special Needs - Apps created for tablet devices by education-software companies, parents and individual programmers are changing the way children with disabilities communicate. The apps, available on Apple, Hewlett-Packard and Google Android devices, are leading to communication breakthroughs, many parents and educators say. One software designer developed a series of apps that use intuitive pictures to assist children after watching his son with developmental disabilities struggle with a speech-therapy device.
Breaking News » Supreme Court Ruling, Rising Police Presence in Schools Spur Miranda Questions - A few weeks before summer break, an eighth-grader in Fairfax County was pulled from his civics class and led into an office. An assistant principal told him that classmates had reported hearing him say he'd smoked marijuana with five other boys — days earlier, after school hours, off campus. A uniformed police officer joined the interview.
06-01-2011
Breaking News » MI New Legislation on Autism Coverage Introduced in MI Senate - (MIRS June 1, 2011) Autism spectrum disorders would be covered by health insurance plans in Michigan under legislation introduced on Wednesday by state Sen. Mike Green (R-Mayville). Then-Rep. Brian Calley worked with then-House Minority Floor Leader Kathy Angerer (D-Dundee) during last year's lame duck session to pass a similar bill. They were not successful in the Republican-controlled Senate. "Autism disorders are more commonly diagnosed in children than cancer, diabetes and AIDS combined," Green said. "One in every 110 kids is diagnosed with autism, yet 80 percent of them don't get adequate treatment because it's excluded from coverage." According to research advanced by advocates, the early diagnosis and treatment of autistic disorders results in 50 percent of patients recovering typical functions, helping them to have full lives. Other states have demonstrated that early intervention also reduces the need for K-12 special education services, saving an estimated $200,000 per child.
03-17-11
Breaking News » iPhone and iPad Apps for Special Education
03-15-11
Breaking News and Parenting » Persuading Kids to Put a Lid on the Potty Talk - Your child thinks toilet humor is hilarious, and nothing you've tried can convince him otherwise. Here are some tips.
Breaking News » One Person is a Fruitcake, 50 People are a Powerful Organization! - Millions of children attend under performing schools. Millions of parents struggle to get appropriate educational services for their children. What can you do to help these parents and children? What can you do to improve the lives and educational outcomes for children in your community? To boost your creative thought processes, we'll tell you what others are doing…
Breaking News and Bullying » Facebook Rolls Out Anti-bullying Tools with White House Support - Facebook announced two new safety features Thursday in conjunction with a White House summit on bullying. A new reporting tool will let users, including teens and younger users, to privately report troubling content not just to the site itself but to parents, teachers and others in their support system. And an improved Safety Center, due out in the next few weeks, will provide educational videos, articles and other content created by bullying experts to help adults address the problem.
Legal Research » A Simple Form That Enhances Equal Access to the Courts - One of the priorities of the State Bar of Michigan is to have equal access for all to the legal system regardless of gender, race, national origin, disability, or sexual orientation. There is a court form that directly addresses the issue of equal access for persons with disabilities in the Michigan court system. It is the Request for Accommodations, State Court Administrative Office Form MC 70 (MC 70).
03-10-11
Upcoming Events » MI Michigan Alliance for Families Workshops Taking Place Across Michigan: See http://www.michiganallianceforfamilies.org/events/index.htm for topics, dates and locations.
Upcoming Events » MI Family to Family Health Education and Information Center (F2FHIEC) Workshops Taking Place Across Michigan: See http://www.gifttool.com/registrar/ShowEvents?ID=1862 for topics, dates and locations.
Upcoming Events » MI Social Group for Kids with Autism in Heartland/Howell/Brighton Area will take place on Monday, March21st, from 6:30pm-7:30pm will be our parent meeting. We hope to get a feel for each other's children and plan activities based on their interests and goals. We will meet at Hartland Educational Support Center (Old Hartland High School) Room 19 (located in the middle hallway). Please join us for a social group just for KIDS with Autism Spectrum Disorder. We'll participate in appropriate outings and activities geared for A.S.D. kids! Supporting Our Children With A.S.D. has been created to offer socialization, friendship, support and FUN for children who have an autism spectrum disorder. We will meet on a monthly basis in the Hartland/Howell/Brighton area. Activities will be planned monthly to help create the skills needed to build long lasting friendships. Our goal is to have every child feel as though they have their own group of friends and to be able to look forward to a time that is all their own. This group will also double as an outlet for parents, friends and grandparents of A.S.D. children. You will be able to ask others for advice, chat about their experiences or just to have somewhere to release some stress. For additional information please contact Beth Krause at Nkaymen@hotmail.com or phone 248-318-4800.
02-23-11
Breaking News » MI Are the Students in Your Local High School College-Ready? - At more than half of Michigan's high schools, fewer than 10% of the students who will graduate this spring were considered college-ready. "College readiness" is defined as the percentage of students that meet the following four minimum scores on the ACT: 18 on English, 22 on math, 21 on reading and 24 on science. Check your local high school here.
02-17-11
Upcoming Events » MI Free Parent/Family Engagement Seminar on March 5, 2011 at Pattengill Middle School, 626 Marshall Street Lansing, MI 48912. RSVP to parentMARS5@michiganpta.org or call 517-755-2389 by March 1, 2011.
Upcoming Events » MI Paint a Miracle Art Classes take place at Paint A Miracle Art Studio is located at 400 Water Street, St. LL4, Rochester MI 48307. What is Paint A Miracle? We are a fine art studio, uniquely designed for children and adults living with disabilities. We offer individualized instruction in classes throughout the year. Come in and sample a class or two! Glass Bead Mosaic: Experiment with textures and materials while creating your unique design. K - 2nd Grade meets Thursday, March 3rd 4:30 - 5:30 pm. 3rd - 6th Grade meets Thursday, March 17th 4:30 - 5:30 pm. Watercolor Exploration: Combine a variety of techniques to create a painting that is all your own! K - 2nd Grade meets Thursday, March 10th 4:30 - 5:30 pm. 3rd - 6th Grade meets Thursday, March 24th 4:30 - 5:30 pm. $15 includes individualized instruction and materials. For more information or to register call 248-652-2707 or email shelly@paintamiracle.org. You can also visit www.paintamiracle.org.

02-12-11
School Climate - Zero Tolerance » Zero Tolerance Rules Can Doom Some Good Students - Walking into central-city schools, through metal detectors and security officers, feels a little like walking into one of Michigan's 34 state prisons. Sometimes I think that's what we're preparing kids for. The school-to-prison pipeline starts with suspensions and expulsions that lead to idleness, falling back and dropping out. Nearly 80% of prisoners listed truancy as their first offense, reports the U.S. Department of Justice.
02-02-11
Children At-Risk » Page Updated.
01-24-11
Breaking News » MI WATKINS COMMENTARY: The Impossible Isn't - Henry Ford once remarked in the early days of the 20th century, "You can have any color car you like — as long as it is black." Fast forward to the second decade of the 21st century and far too many of our public schools are making the same comment to our kids when it comes to the educational model being delivered. In spite of a computer here and there, our schools are organized and operating on an outdated industrialized one-size-fits-all assembly line model, complete with a three-month summer layoff each year. Michigan has 550 smokestack factory school districts chugging along as though nothing has changed, when everything has.
01-22-11
Free & Low Cost Medical Transport Services A - Z » Page Updated.
01-11-11
Breaking News » Company Invents iPad Accessories, Assists People w/Disabilities - Burns Computer Services of Ann Arbor, Michigan, has been in business for 30 years, creating Computerized Race Timing, but they have recently expanded their business to include Handeholder Products, Inc., which creates Michigan-made iPad, Kindle and tablet accessories.
12-08-10
Breaking News and Special Education » MDE Releases Revised Due Process & Complaints Documents: The Michigan Department of Education Office of Special Education and Early Intervention Services has released revised and new guidance documents regarding the state and due process complaints and procedures. There are four documents, now available for download on the Administrative Forms and Procedures page of the OSE-EIS website: Model Special Education State Complaint Form (revised), Special Education State Complaint Procedures (revised), Model Special Education Due Process Complaint Form (revised), and Special Education Due Process Complaint Procedures.
12-04-10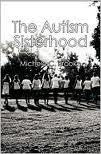 Breaking News » Bridges4kids Featured Book: The Autism Sisterhood - "The Autism Sisterhood is designed to be a starting point. It's short because I know you don't have much free time to sit without interruption, and it's small because I hope that once you've read it, you'll place it in your purse or backpack and pass it along to another mom (or dad) who may need it. We're all in this together - learning, supporting, and laughing. So, should your son or daughter receive an autism diagnosis, please take a moment. Deep inhale. Slow exhale. Relax and know that autism is an incredible journey, and you all are going to be just fine." You can purchase this book at amazon.com for $9.95.
10-23-10

Breaking News » Bridges4kids Featured Book: The Curse of the Good Girl: Raising Authentic Girls with Courage and Confidence - In 2009, Rachel published The Curse of the Good Girl: Raising Authentic Girls with Courage and Confidence, the result of years of working with middle and high school girls at the Girls Leadership Institute she founded. Rachel argues that girls are pressured to embrace a version of selfhood that sharply curtails their power and potential. The Curse of the Good Girl is filled with original strategies and exercises that promote authenticity, integrity and personal authority in girls. Click the book cover for ordering information.
10-11-10
Autism » Map of Michigan Parent Support Options: Autism Spectrum Disorders updated.
Breaking News » Our Children Left Behind (OCLB) re-launches to inform public on issues regarding restraint and seclusion.
09-24-10
Upcoming Events » MI Teens Using Drugs: What To Know and What To Do (Parts 1 & 2) will take place on October 19, 2010 (part one) and October 26, 2010 (part two) from 7:00 pm to 8:30 pm. at St. Joseph Mercy Woodland Health Center, 7575 Grand River Road, Brighton Michigan 48114, in the Family Medicine Center residency conference room, suite 207. There is no cost to attend. Call (517) 545-6213 or e-mail TrudeauJ@trinity-health.org to register.
09-01-10
Autism » Learning to Live with Autism: Discovery and Diagnosis updated.
07-08-10
Breaking News » MI U of M Recruiting Children w/Autism for Speed Processing Study - The Adapted Cognitive Assessment Laboratory (ACAL) at the University of Michigan is now recruiting children, between the ages of 8 and 16 who have been clinically diagnosed with autism using the ADOS, for our Processing Speed Study.
Breaking News and Charter/Private/Alternative Schools » Seven Schools for Troubled Teens - Say your teenager has skidded off the college-bound track, and you're worried about everything from substance-abuse issues and inappropriate sexual activity to behavior problems and emotional struggles. If you've reached the stressed-out point of considering a boarding school designed to help turn your child's life around, Dave Marcus has assembled this short list of boarding schools he thinks do a particularly good job of helping kids get back on track.
06-22-10
Breaking News » Michigan Career & Technical Institute East Campus Officially Opens in Detroit - The Michigan Career and Technical Institute (MCTI) East campus officially opened today to provide state-of-the art vocational and technical training services to adults with disabilities in Southeast Michigan. MCTI East will primarily serve Michigan Rehabilitation Services customers in Oakland, Wayne, and Macomb counties, Ann Arbor and Flint.
Breaking News » Peeking at the Negative Side of High School Popularity - Prom time has come and gone, and while it didn't affect me or my sons this year, it still caused a reminiscent tightening in my stomach. The prom, along with its endless pre- and post events, is just one more social trial that adolescents face in their school years and yet another test of their relative popularity, of fitting in, of being accepted. And it got me thinking about popularity. It's important for most teenagers, but sometimes even more so for their parents.
06-21-10
Autism » Map of Michigan Parent Support Options: Autism Spectrum Disorders updated.
05-22-10
Parenting » "Is This The Hill You Want To Die On" Parenting - When my first child was nine weeks old, we interviewed a nanny, who asked us what our parenting philosophy was. I ad-libbed for bit, and then finally had to ask her what exactly she meant.
05-14-10
Breaking News and Community Life - Recreation » Bridges4kids Featured Resource: Miracle League of Plymouth - "Because every child deserves a chance to play baseball."
05-07-10
Individualized Education Program (IEP) Topics » Michigan's Individualized Education Program (IEP) Development Process - In an effort to build an integrated system to implement requirements and practices that are compliant AND focused on results for students, the Office of Special Education and Early Intervention Services (OSE-EIS) has developed the following awareness documents and training materials for the Individualized Education Program (IEP) Development Process.
Breaking News and Obesity » 'Phantom Tumors': Painful Epidemic in Children Linked to Obesity - It's a Friday night, and Lauren Ashley just wants to hang out with friends. But instead, the 15-year-old high school freshman is at home buried in homework. At age 5, she was diagnosed with a rare condition that causes massive headaches that strike without warning. Since then, the Gahanna, Ohio, teen has missed so much school that she is forced to spend most weekends and every summer bent over her desk to keep up with classmates.
04-30-10

Breaking News » Jamie Oliver's Food Revolution: Sign the Petition - Sign Jamie Oliver's petition to save cooking skills and improve school food. By signing the petition, you are saying "I support the Food Revolution. America's kids need better food at school and better health prospects. We need to keep cooking skills alive." Jamie would like to take his petition to the White House to show the President and First lady how many people really care and ask for their support.

Homework & Study Topics » Bridges4kids Featured Math Resource: Math Worksheets - Over 2,000 free printable math worksheets for teachers.

04-12-10

Breaking News and School Climate/Bullying in Schools » A 'Watershed' Case in School Bullying? - At first, it seemed like a morality play: school officials stand by as an innocent high school freshman, new in town, is harassed into suicide by a pack of older teens. A week after criminal charges were filed, the case of Phoebe Prince seems more cloudy and complicated, much like the insidious national problem that may have helped kill her: school bullying.

Breaking News » MI The Adapted Cognitive Assessment Lab (ACAL) at U of M - The Adapted Cognitive Assessment Lab (ACAL) at the University of Michigan has a new website and opportunities for children with cerebral palsy (CP) to participate in research. Over the past five years the ACAL has focused its research on adapted cognitive assessments for children with CP. Through the ACAL, researchers have effectively assisted parents and educators of children with CP by providing them with accurate information about each child's cognitive abilities. These findings contribute to promoting appropriate supports in school, home, and community settings for these children and their families. Visit the new website to find consumer-related and scientific resources as well as information about participating in one of the ACAL studies.

03-21-10

Breaking News » Legal Rights of Juvenile Offenders - The American Bar Association has a new guide for attorneys who represent or advocate for juvenile status offenders. The document, called "Representing Juvenile Status Offenders", is now freely available for download.

03-15-10

Breaking News » Draft of National Math, English Curriculum Released - A draft of common national standards for English and math was recently released. The proposal includes specific benchmarks that students should achieve at each grade level. For example, by the end of eighth grade, students should be able to "informally explain why the square root of 2 is irrational." The effort -- endorsed by 48 states -- is being praised for its attempt to bring an "ambitious and coherent" curriculum nationwide, while others are critical of a "one-size-fits-all" approach. [source: edweek.org]

03-06-10

IEP Issues » Passing Math: The Michigan High School Diploma and the "Personal Curriculum"

03-03-10

Breaking News » New Army Study Released on Children and Deployment - Adolescents who believe that America supports the war in Iraq and Afghanistan and that Soldiers are making a difference in the world are less likely to suffer from anxiety and stress when their parent deploys, according to research released Thursday by the Strategic Studies Institute at the Army War College. The study examined the effects of multiple deployments on military adolescents. The research revealed that strong Army families and increased activity by children also reduced the level of stress. More than 2,000 Soldiers, 700 Army spouses and 550 Army adolescents were surveyed and an additional 100 Army children (ages 11-17) at eight Army installations across the country were interviewed.

02-26-10

Autism » Map of Michigan Parent Support Options: Autism Spectrum Disorders updated.

Breaking News » MI Children's Hospital of Michigan Seeking participants for a study of Pediatric Obsessive Compulsive Disorder (OCD) - David R. Rosenberg, M.D., Chief, Psychiatry and Psychology at Children's Hospital of Michigan, and Professor, Psychiatry and Behavioral Neurosciences at Wayne State University, is seeking participants for a research study to look at the brain chemistry and genetics of children with OCD, and children without OCD. The study uses Magnetic Resonance Imaging (MRI) and genetic samples (blood and/or saliva) to learn more about how different treatments affect the brain. Both biological parents must participate. For more information, call 313-745-4645. Financial compensation will be provided to those children that qualify for the study.

02-18-10

College » Bridges4Kids Featured Resource: We Connect is dedicated to uniting college students with disabilities in access to higher education and employment issues.

02-15-10

Breaking News » AZ Wi-Fi Turns Rowdy Bus Into Rolling Study Hall - Students endure hundreds of hours on yellow buses each year getting to and from school in this desert exurb of Tucson, and stir-crazy teenagers break the monotony by teasing, texting, flirting, shouting, climbing and sometimes punching. But on this chilly morning, as bus No. 92 rolls down a mountain highway just before dawn, high school students are quiet, typing on laptops.

02-10-10

Breaking News » MI Resolving Special Education Disputes: Complaints

Breaking News » Check Off IEP Issues With Free iPhone App - "I thought IEPs went high-tech when case managers in our district started filling in the blanks online instead of waiting for a secretary in the special-education office to type everything out. I thought it was cool when they started feeding in goals from a computer database instead of flipping through gigantic notebooks full of lists. Today, though, I spotted a gadget that not only puts a new-tech spin on those big piles o' paper, but does it in a way that particularly empowers parents. Meet the IEP Checklist app for iPhone and iPod Touch."


02-05-10

Breaking News » Administration Outlines Proposed Changes to 'No Child' Law - The Obama administration said on Monday that it would ask Congress to raise education spending by about $3.5 billion, a 7.5 percent increase, for the 2011 fiscal year, even as it sought to limit other categories of domestic spending.

Future Planning » A Practical Guide to Estate Planning for a Family with a Special Needs Child - Based in Troy, MI, Sebastian V. Grassi, Jr. is a nationally recognized tax and estate-planning practitioner and author of several tax and estate planning guides. He and his wife, Elizabeth, a special-education teacher, are the parents of three children; one of them, Laura, is an adult special-needs child with severe cerebral palsy. The book is divided into two parts: 17 chapters that present a clear and comprehensive overview of the essential elements of special-needs planning and five appendices that provide special-needs trust forms and practical, detailed commentary by Mr. Grassi and other noted lawyers on technical aspects of planning for a special-needs child.

02-03-10

Autism » The Center for Autism provides the most comprehensive outpatient services to families struggling with autism across West Michigan. The Center focuses on treating autism spectrum disorders from a multi-disciplinary approach that includes psychiatrists, clinical psychologists, behavior analysts, speech and occupational therapists. Our highly specialized clinicians assess and treat autism and other neuro-developmental disabilities, as well as learning disabilities, ADHD, and social/emotional disorders. By providing all of our services in one location, it reduces the stress of multiple locations for the individual and their family. In addition, all the specialists are in one location so we can work together to treat symptoms and behaviors to maximize the individuals potential.

Autism » A Fascinating Compilation of Savant History and News

01-31-10

Breaking News » CPS Tactics Found To Violate Civil Rights: Ruling from 9th Circuit - This is a new published 9th Circuit civil rights case from Oregon holding common CPS investigation tactics to be unconstitutional under either the 4th or 14th Amendment despite evidence that the child they sought to protect was at risk.

01-29-10

Legal Resources » Bridges4kids Featured Resource: LawSchool.org

01-25-10

Upcoming Events » MI Autism Society of Michigan's spring conference, Annual 5K Walk/Run for Autism Acceptance, and Spring Focus Workshop Series are now available for registration at http://www.autism-mi.org (click on events and calendar).

Upcoming Events » MI Autism in the Classroom: Simple & Effective Strategies to Learn Today and Use Tomorrow will take place on March 12, 2010 from 9am-5pm at Hyatt Place, 2150 Metro Ln, Wyoming, MI 49519. Discover the 10 Concepts That Will Transform the Way You Understand and Teach Students with Autism and Other Neurodevelopmental Disorders. For more information, visit http://www.horizonsdrcworkshops.com or info@horizonsdrc.com.

Upcoming Events » MI Day of Change: A Groundbreaking Workshop for Parents of Children with Autism and Other Neurodevelopmental Disorders will take place on March 13, 2010 from 9am-5pm at Hyatt Place, 2150 Metro Ln, Wyoming, MI 49519. During this Day of Change we will show you five simple but powerful concepts to help you permanently impact your child's communication, behavior, and relationships for the better. For more information, visit http://www.horizonsdrcworkshops.com or info@horizonsdrc.com.

01-11-10

Breaking News » WI State Rejects Seclusion Rooms for Students with Disabilities - The Wisconsin Department of Public Instruction has rejected the Greenfield School District's plan to use federal stimulus dollars to construct seclusion areas for students with disabilities and informed districts statewide that federal special-education funds should not be used for such purposes.

01-09-10

Breaking News » AR Arkansas Fifth Grader with Autism Facing Felony Charges - Carole Reynolds is desperate to help her eleven year old autistic grandson, Zakhqurey Price, who faces multiple counts of felonious assault against two school district employees.

12-22-09

Breaking News » Free e-Book My Brother Has Autism (2009) - This book was written by an 8 year old girl whose brother has Autism. It describes her feelings and what life is like for her and her family. The entire book is illustrated by her brother, Michael. The book is dedicated to all of the boys and girls out there who have autism and the siblings who love them.

12-03-09

Breaking News » MI Anti-Restraint Bill Introduced in Michigan - Schools could no longer use restraints or a locked, secluded room to punish children under legislation introduced today by Rep. Deb Kennedy (D-Brownstown Twp.). According to a new report by the Michigan Protection and Advocacy Service, restraint and seclusion practices in Michigan's schools are unregulated, underreported and potentially fatal. In 2003, two Michigan students died while being physically restrained by school officials. "This is a widespread problem that affects students with disabilities and their families across the country, including many who live right here in Michigan," said Elmer Cerano, executive director of the Michigan Protection and Advocacy Service. [MIRS 12-2-09]

Autism » Mother of Autistic Boy Proud of Siblings' Appearance on Disney Channel - A surreal feeling came over Jackson resident Jackie Igafo-Te'o the moment she saw two of her children on television last week. Melody Igafo-Te'o, 13, and her brother, Michael, 15, were featured in a two-minute Disney Channel segment called "The Time I Realized My Brother was Different." The siblings had been filmed in July to illustrate Melody's experience of what it's like to live with a brother with autism.

11-18-09

Community Living » Miracle League of Plymouth "because every child deserves a chance to play baseball."

11-05-09

Upcoming Events » MI Family to Family Health Information & Education Center has many trainings scheduled around the state of Michigan. For more information, Download the training brochure.

11-01-09

Autism » Map of Michigan Parent Support Options: Autism Spectrum Disorders updated

10-16-09

Upcoming Events » MI Connecting is a support group for parents of special needs kids....Know that you are not alone. This support group meets on the first and third Monday of each month (starting October 19, 2009) from 9-10:30 am at Banner of Christ Church, 1111 68th St. SW, Byron Center, MI. This is a new support group is designed to provide information and emotional support for parents and caregivers of children with special needs. The more we learn, the better we will be able to cope with our unique journey. Today there are many children that have special needs including; Oppositional Defiant Disorder (ODD), Conduct Disorder (CD), Attention Deficit Disorder (ADD/ADHD), Bipolar, Developmental Delays, and various other behavior, sensory, learning and mental health disorders. This is a safe place to come to meet together, share and receive tips such as treatments, supplements, therapies, coping techniques and doctor recommendations, or just to talk and receive support. Contact Linda Kolenbrander at (616) 340-2583 or windyacres@michwave.com.

09-28-09

F2FHIEC » MI Over 40 trainings just announced from the Family to Family Health Information and Education Center. Trainings are being held across Michigan on many topics. Register Online for a training or Download the training brochure.

09-18-09

Breaking News » Drew's Moving Out - Drew, our 25 year old son with Asperger Syndrome, is moving out. It's such a major event in our lives; it triggers a cascade of thoughts and memories.

09-08-09

Breaking News » MI Michigan House Moves Flexible Curriculum Bill - Legislation that adds flexibility to the Michigan Merit Curriculum (MMC) by providing for ways to obtain a diploma without taking traditional algebra II passed the House.

Upcoming Events » MI LDA of Michigan's Learning in the 21st Century Classroom will take place on November 16 and 17, 2009 from 8 a.m. to 4 p.m. at the Kellogg Center, Michigan State University, East Lansing, Michigan. Monday's Keynote: Lynell Burmark, Ph.D., author of: Visual Literacy: Learn to See, See to Learn; Tuesday's Keynote: Christopher M. Lee, Ph.D., on learning disabilities and adaptive technology. Go to http://www.ldaofmichigan.org/calendar.htm for more information.


08-25-09

Breaking News » MI Deaf Students Tackle Gridiron Dreams in Flint - Brandon Locke sprinted down field along a line of orange cones, cut sharply to his left, looked over his shoulder and squinted into the August sun. The football arrived, but not with the intended accuracy. Locke stretched out his arms and leaned. He narrowly avoided stumbling and, hair flying, deftly hauled in the ball. Locke smiled broadly and trotted back to his coaches.

08-10-09

College & Financial Aid » bridges4kids Featured Resource: Virtual campus tours available online through YOUniversityTV.com -This is an awesome website offering virtual campus tours and giving high-school students the chance to see colleges without leaving home. www.YOUniversityTV.com has video tours of more than 400 four-year institutions in the U.S. Colleges do not provide or pay for the online tours, which are produced by the Web site with more in production.

Upcoming Events » MI Michigan Association for the Education of Young Children (MiAEYC) 5th Annual Infant Toddler Conference will take place on September 17, 2009 from 8:00 a.m. - 4:30 p.m. at the DoubleTree Hotel Dearborn, Detroit, MI. Keynote: What You Teach Me Birth to Three Dr. Pam Schiller, Schiller Educational Resources, LLC. Visit www.miaeyc.org for registration information, registration, and preliminary program Register online at https://www.miaeyc2.org/ITReg09/ITReg09.lasso.

07-30-09

Breaking News » Vernon Forrest One of True Good Guys - "If you sit there and watch a person take about an hour to tie his shoestrings, then you realize that whatever problems you got ain't that significant."

06-03-09

Upcoming Events » MI Updated list of dates for Teens Using Drugs: What to Know and What to Do

05-25-09

Upcoming Events » MI Response to Intervention: Building a Collaborative Culture to Assist the Struggling Reader will take place on October 10, 2009 from 9:00 am to 3:30 pm at Wayne County Community College District Western Campus, 9555 Haggerty Road, Belleville, MI 48111. For more information, visit http://idamich.org.

05-17-09

Upcoming Events » MI Extreme Makeover: Autism Education Edition will take place on July 29-31, 2009 in Grand Rapids, MI. If you haven't already heard, the Horizons team is holding a big 3-day workshop in July and you are invited! This event is unlike any we have previously offered, and will allow attendees to take their work with students who have autism and other neurodevelopmental disorders to the next level. We're going to lay out information and systems that will allow you to get to the core challenges your students face. There will be tons of great content, discussion, activities, and take-home resources; along with time for networking and relaxation. It will truly be unlike any workshop event you have ever attended. You can get all the details about the workshop (and get some great free resources) by going here www.extrememakeoverautism.com.

05-16-09

Breaking News » Bridges4kids Featured Resource: Michigan Law School Program

04-25-09

Breaking News » MI Mercury Bills Pass House - On April 22nd, the Michigan House of Representatives passed a five-bill package that would put further restrictions on the use and presence of mercury. The package includes HB 4277 (prohibits placement of mercury in landfills or incinerators except for under limited circumstance and require labeling of mercury-added products), HB 4278 (requires manufacturers to paste a mercury warning label on their products), HB 4280 (requires mercury distributors to give a safety sheet to everybody to whom they sell their product), HB 4281 (bans mercury from thermometers and other products), and HB 4279 (would ban mercury from button cell batteries). Despite this passage in the House, it's unclear whether the Senate will change the legislation or simply push it aside in favor of budget issues.

04-23-09

Autism » Map of Michigan Parent Support Options: Autism Spectrum Disorders updated

04-15-09

Breaking News » MI Michigan Administrative Rules for Special Education Supplemented With IDEA Federal Regulations (4/09)

04-11-09

Breaking News » MI Gubernatorial Appointments to Statewide Independent Living Council Announced

Summer Camp » MI Registration Going on Now for 2009 A+ Summer College Youth Program - Kids in grades 2-8 can take summer fun classes at Lansing Community College! Classes will be held July 13th – August 7th at LCC East in East Lansing off of Hagadorn Road. Additional classes will be held August 3rd – August 7th at the Livingston Center in Howell for students entering grades 6-8. These week-long, half-day classes provide hands-on learning opportunities in the visual and performing arts, technology, language and science. For a list of classes visit http://lcc.edu/ece/aplus.

Upcoming Events » MI ASM 2009 Spring Expo "Resources Across the Lifespan" will take place on May 16, 2009 from 10 am - 3 pm at Oakland Schools in Waterford, Michigan. Visit http://www.autism-mi.org for details.

Upcoming Events » MI Literacy Symposium: Motivating Adolescents to Read and Write will take place on May 7, 2009 from 4:30-8:00 pm at WISD, 1819 S. Wagner Rd., Ann Arbor MI 48103. Michael W. Smith from Temple University will discuss motivating adolescents to read, both in and out of school. Smith is the author of "Reading Don't Fix no Chevies" and "Going with the Flow: How to Engage Boys (and Girls) in their Literacy Learning". There will be a panel discussion at the conclusion of the evening featuring Dr. Smith and a couple of local experts working in these areas. To register, call (734) 369-3366 or visit http://www.aabookfestival.org.

Upcoming Events » MI Special Author Appearance - Dr. Perri Klass will take place on May 16, 2009 at 6:30 pm at the Chemistry Auditorium #1800 in Chemistry Building, Univ. of Michigan 930 N. University Ave. Ann Arbor MI 48109. Dr. Perri Klass, author of "Quirky Kids" and "Treatment Kind and Fair" and other books, will be interviewed by Ann Arbor pediatrician Chris Elkins, in a conversation about family, medicine, and writing. Dr. Klass is also the President of Reach Out and Read, a national program that works with pediatricians and nurses to help parents read to their children. For more information or to register, call (734) 369-3366 or www.aabookfestival.org.

04-02-09

Breaking News and Bullying »

'Square Peg' Students More Often Targets of Bullies - Studies show students with learning disorders or attention problems are especially vulnerable to bullying. These are the students who, when bullies "shop around" for their targets, provide that satisfying reaction to make the aggressors keep coming back for more, experts say. And while their more street-wise aggressors may be adept at flying under the school staff's radar, those with learning differences never quite figure it out. It may be what leads some teachers to tell targeted students that their own behavior has led to the bullying. "It sounds extreme, I know, but it's like when a woman is raped and they say she asked for it."

Breaking News » Bridges4kids Featured Product: SPIO Orthotic Garment - SPIO is a snug orthotic garment that surrounds the body with pressure-touch and mild proprioceptive input, which promotes body awareness and the release of calming/modulating chemistry. SPIO's are useful for decreasing sensory seeking behaviors (such as excessive touching, crashing and banging) which leads to improved safely and stability for the child. SPIO's patented material is breathable and can be worn alone or under regular clothing during waking hours.

Breaking News and Medication » Debate Over Drugs For ADHD Reignites - New data from a large federal study paint a very different picture than the study's positive initial results, reported in 1999. The latest data show that medications for ADHD, including Adderall and Concerta, are useful in the short term but ineffective long-term. The study also indicated that children who took the drugs for 36 months were about an inch shorter and six pounds lighter than those who did not.

04-01-09

Breaking News » Obama: Bad Teachers Must Be Taken Out of Classroom - If the nation's schools are going to see improvement, President Barack Obama says there has to be a way to ease bad teachers out of the classroom. Obama was responding Thursday to a question from a Philadelphia-area schoolteacher. The woman looked away and refused to answer when Obama asked if she'd seen any teachers whose work was so bad she wouldn't want her own children in that class. Obama said some people just aren't meant to be teachers.

03-30-09

Breaking News » Horse Said to be Guide, Ride for Woman with Special Needs - Last week we reported on an expanding list of service animals for the disabled, including ferrets, monkeys and horses. The story has ignited a controversy among some in the disabled community who say using a horse to get around in a grocery store goes too far. David Schechter reports.

Fetal Alcohol Spectrum Disorders » page updated.

Upcoming Events » MI Parent Education Day will take place on April 22, 2009 from 9:00 a.m. - 5:00 p.m. at the Radisson Hotel, Lansing, MI 48933. Join us for the 7th Annual Parent Education Day at the Capitol! Parents of children in early education will learn how to make their voice heard in local government. Activities include workshops and panel discussions on effective advocacy, tours of the capitol and meetings with legislators from their district. Fee includes breakfast, lunch, program materials and free T-shirt! For more information, contact laura@mhsa.ws or 517-374-6472.

Upcoming Events » MI MHSA Spring Assembly Meeting will take place on April 21, 2009 from 8:00 AM - 5:00 PM at the Radisson Hotel, Lansing, MI 48933. MHSA holds quarterly meetings intended to cover business of the association and to provide networking and education opportunities for parents, staff and directors of Head Start and other early education programs. $125 Fee includes breakfast and lunch, all program materials, and additional access to MHSA resources. Registration form and additional information available at http://www.mhsa.ws.


03-23-09

Upcoming Events » NY Building on Abilities: Promoting Person-Centered Programs and Policies will take place on May 4-8, 2009 from 9:00 am - 5:00 pm at Crowne Plaza Manhattan Hotel, 1605 Broadway, New York, NY. This year's conference is designed for professionals, family members and individuals with developmental and learning disabilities. Cost is $595.00 per person. To register or for more information, contact Abe Wittenberg at 212-273-6193 or abbe.wittenberg@yai.org.

03-21-09

Summer Camp » MI St. Francis Camp is a non-profit organization dedicated to the belief that cognitively impaired children and adults should have the right to experience life to its fullest. "I find so many things impressive about this camp, like their 3 to 1 ratio, medical accommodations, dietary accommodations with also gluten free diets, and so much more."

03-18-09

Autism » Map of Michigan Parent Support Options: Autism Spectrum Disorders updated

03-01-09

Autism » New Michigan Resource: Autism Hope - "We are a group of parents and professionals whose lives have been impacted by a diagnosis of Autism Spectrum Disorder. We have gathered together to offer HOPE. We feel autism is treatable and will provide resources and programs to help with your child's progress and development. Autism is thought of as a life long sentence. Many parents are told their children will never talk or live a "self-sufficient" life. We don't believe that! Early Intervention is so important! You are not alone! You must have HOPE!"

02-26-09

Upcoming Events » MI Breaking Down the Walls: Working with Oppositional and Defiant Students - Highlighting Prevention and Therapeutic Situational Management Strategies will take place on Thursday, March 19, 2009 from 8:30 a.m.- 3:30 p.m. (registration begins at 8 a.m.) at the MAISD Conference Center, 630 Harvey Street, Muskegon, Michigan. This day long presentation will focus on evidenced based strategies for working with students who present oppositional and defiant behavior. While considering the needs of students with social maladjustment (Attachment Disorder, Oppositional Defiant and Conduct Disorder) and students with disabilities that manifest in anger management challenges and defiance, strategies will be presented for preventing and diffusing outbursts and developing long term coping strategies and replacement skills. Each participant will receive a handout and a CD containing a toolbox of strategies for oppositional and defiant students. Each participant will have an opportunity to perform a competing pathways planning exercise on a defiant student. Register online at http://www.muskegonisd.org; Registration Deadline: Monday, March 9, 2009; For more information contact Latesha Johnson at (231) 767-7277 or ljohnson@muskegonisd.org.

02-24-09

College & Financial Aid » bridges4kids Featured Free Publication: Funding Education Beyond High School: The Guide to Federal Student Aid: 2009-10 (Download the PDF file or order for free from http://edpubs.ed.gov)

Advocacy/Self-Advocacy » Kids As Self Advocates (KASA) Seeks Board/Task Force Applicants - Calling All Youth with Disabilities! Are you interested in getting involved with the national disability youth movement? Are you between the ages of 12 and 24? Are you interested in learning how to inform youth about their rights, give peer-support, training and to change systems to include youth? If you answered "YES" to these questions, Kids As Self Advocates (KASA) wants YOU! National Kids As Self Advocates (KASA) has positions open on our Advisory Board and Task Force. We are looking for youth with disabilities, between the ages of 12 and 24, to serve on the national KASA Advisory Board or our national Task Force.

02-20-09

Breaking News » Check out the latest edition of the LDA of Michigan's Healthy Children Project e-Newsletter

Autism » Map of Michigan Parent Support Options: Autism Spectrum Disorders updated

01-27-09

Upcoming Events » MI Only God is Able; Disability, Community and the Church will take place on March 9-10, 2009 at Journey at Western Theological Seminary, Holland, MI. This conference features Brett Webb-Mitchell. Mr. Webb-Mitchell has a special interest in the place and presence of people with disabilities in church and community. He has served as a pastor, a chaplain, and as a seminary professor. Currently he directs the School of the Pilgrim, a ministry that facilitates the spiritual journeys of Christians to holy sites around the world, which Dr. Webb-Mitchell sees as an expansion of his ministry of Christian education. He is the author of many books, including three on people with disabilities: God Plays Piano Too; Unexpected Guests at God's Banquet: Welcoming People with Disabilities in the Church; and Dancing with Disabilities: Opening the Church to All God's Children. Visit http://journey.westernsem.edu/seminars/disability or send an email to journey@westernsem.edu for more details.

01-26-09

No Child Left Behind » New Rules Give Credit to Underachieving Students for Making Progress - More Pennsylvania schools this year are likely to make adequate yearly progress on state tests because the federal government has approved a measure that considers student growth, not just whether students are proficient.

Breaking News » MI Kids Count in Michigan - The Kids Count in Michigan organization has release its 2008 Data Book on Michigan. The book includes information regarding the welfare of children in the state, including health aspects such as lead.

Breaking News and Assistive Technology » Creature Comforts: Assistance Animals Now Come in All Shapes and Species - What's most striking about Ann Edie and her miniature guide horse, Panda, is that after the initial shock of seeing a horse walk into a cafe, or ride in a car, watching them work together makes the idea of guide miniature horses seem utterly logical. Even normal. So normal, in fact, that people often find it hard to believe that the United States government is considering a proposal that would force Edie and many others like her to stop using their service animals.

Breaking News and Recent Court Cases » OR Court Grants Cert in Private Placement Case - The Supreme Court has granted certiorari in a private placement case from Oregon, giving it a new opportunity to decide under what circumstances families of students with disabilities can be reimbursed for the cost of private tuition. Forest Grove Sch. Dist. v. T.A., 50 IDELR 1 (9th Cir. 2008), petition for cert. filed (U.S. 09/03/08) (No. 08-305). The court announced its decision Jan. 16, after first discussing it Jan. 9. Briefs by the district are due Feb. 25, and briefs by the family of T.A. are due March 25. The Oregon case is important because it gives the Court another chance to decide what Congress meant in 1997 when it amended the IDEA and described at least one scenario under which parents could be reimbursed for the private education of a student with disabilities. Under that scenario, a court or hearing officer may award tuition reimbursement to the parents of a child who has previously received special education services under public auspices if the district failed to offer FAPE. (From Special Ed News, Jan 22, 2009)

01-20-09

Breaking News » MI Highly Recommended! The Education Law Center - A one-stop resource for information on the laws that apply in a school setting. ELC lawyers have years of practical experience and include John Brower, Bridges4Kids' resource attorney.

01-19-09

Breaking News » Senators Praise Education Pick Duncan - Departing Chicago schools chief finds a warm welcome at confirmation hearing.

Breaking News » SketchUp: Kids With Autism Love This Software - A program from Google, created for architects, is an unexpected hit with children on the autism spectrum.

Upcoming Events » MI Life After High School will take place on January 28, 2009 from 6:30 to 8:30 p.m. at Eton Academy, 1755 Melton, Birmingham, MI 48009. Free and open to all high school students and parents. Meet with counselors and recruiters from schools and organizations that offer resources for students with learning disabilities. Learn more by visiting http://www.etonacademy.org.

01-14-09

Just for Teens - Featured Website » Red Flags - Red Flags is a project of the Texas Council on Family Violence (TCFV) especially designed to help young adults form healthy relationships by learning to spot and deal with the warning signs of dating violence.

Just for Teens - Featured Website » Heather's Voice - Heather had dated her boyfriend off and on for two years, and all along she thought she could change him. She died - stabbed, dismembered and discarded in trash bags. This website was created by her mother to help other young women who might be struggling with a relationship that is not right for them.

Just for Teens - Featured Website » Love is Not Abuse - A website supported by Liz Claiborne, Inc. that includes quizzes, information, a special section for teens, and the Love Is Not Abuse Curriculum, a step-by step guide to teaching high school students about the issue of dating violence. Using literature and poetry, this program provides teachers with the tools to teach about this sensitive subject and is intended to be taught in either Health or English/Language Arts classes.

Just for Teens - Featured Website » National Teen Dating Abuse Helpline

01-09-09

Breaking News, Parenting, and General Ed Reform » A Rise in Efforts to Spot Abuse in Youth Dating - She was 17 when she met her boyfriend, and 20 when she died at his hands. In between, Heather Norris tried several times to leave the relationship, which was fraught with control and abuse, before she was killed — stabbed, dismembered and discarded in trash bags. Her death in 2007 in Indianapolis is one of several stemming from abuse in teenage dating relationships that have spurred states and communities to search for new ways to impress on adolescents — and their parents and teachers — the warning signs of dangerous dating behavior and what actions are not acceptable or healthy.

01-08-09

Blind/Visually Impaired » For the Blind, Technology Does What a Guide Dog Can't - T. V. Raman was a bookish child who developed a love of math and puzzles at an early age. That passion didn't change after glaucoma took his eyesight at the age of 14. Now a highly respected computer scientist and an engineer at Google, he has built a series of tools to help him take advantage of objects or technologies that were not designed with blind users in mind and is now focusing on touch screen cell phones. "How much of a leap of faith does it take for you to realize that your phone could say, 'Walk straight and within 200 feet you'll get to the intersection of X and Y,' " Mr. Raman said. "This is entirely doable." "What Raman does is amazing," said Paul Schroeder, vice president for programs and policy at the American Foundation for the Blind. "He is a leading thinker on accessibility issues, and his capacity to design and alter technology to meet his needs is unique."

01-07-09

ADD/ADHD » Study Suggests Meditation May Ease ADHD; Researchers Call Technique Effective - Transcendental meditation may be an effective way to treat ADHD symptoms without using medication, according to a new study published in the journal Current Issues in Education.

01-05-09

Breaking News » MI Sheryl D. Emery Named Director of DLEG's Division on Deaf & Hard of Hearing - Sheryl D. Emery, M.A., has been named as director of the Division on Deaf & Hard of Hearing (DODHH). She will also serve as assistant director of the Commission on Disability Concerns and senior staff liaison to the DODHH governor-appointed advisory council.

Breaking News » MI Michigan State Board of Education Member Liz Bauer Makes World of Difference - The Duchess of York, Sarah Ferguson, wrote to me asking for help in supporting her work for Mental Disabilities Rights International (MDRI). Oh my! OK, she wrote to perhaps thousands of others with the same appeal. So, I am not special, but if you decide to help you will be.

12-28-08

Bridges4Kids NewsDigest » New edition published December 28, 2008 - click here.

Book & Product Reviews & Recommendations by Home Schooling Mom, Penny Ray

Penny's Book Review: Peterson Directed Handwriting
http://notnewtoautism.blogspot.com/2008/12/peterson-directed-handwriting-tos.html
Penny's Book Review: All About Spelling
http://notnewtoautism.blogspot.com/2008/12/all-about-spelling-tos-homeschool-crew.html
Penny's Book Review: Puppetools
http://notnewtoautism.blogspot.com/2008/12/puppetools-dot-com-tos-homeschool-crew.html
Penny's Book Review: MotherBoard Books "Let's Make A Web Page"
http://notnewtoautism.blogspot.com/2008/12/motherboard-books-lets-make-web-page.html
Penny's Book Review: Trigger Memory Systems
http://notnewtoautism.blogspot.com/2008/12/trigger-memory-systems-education.html
Penny's Book Review: Rime to Read
http://notnewtoautism.blogspot.com/2008/12/rime-to-read-tos-homeschool-review.html
Penny's Book Review: ALEKS
http://notnewtoautism.blogspot.com/2008/12/aleks-tos-homeschool-crew-review.html

Penny's Book Review: Time4Learning
http://notnewtoautism.blogspot.com/2008/12/time4learning-tos-homeschool-crew.html
Penny's Book Review: And Then Mama Said..."It Takes Time To Learn To Read"
http://notnewtoautism.blogspot.com/2008/12/splish-and-then-mama-said-it-takes-time.html

12-23-08

Breaking News » President-Elect Wants Your "Vision for America" - The Office of President-Elect Obama has created a web site, www.change.gov with a place for all of us to e-mail our "vision for what America can be (and) where President-Elect Obama should lead this country." More details are available online at http://www.change.gov/page/s/yourvision.

Breaking News and Inspiration » Florida Atlantic University Grad Overcomes Paralysis to Earn MBA - As an able-bodied but unmotivated teenager, Ryan Gebauer didn't think he was cut out for college. When an accident in 1995 left him paralyzed from the neck down, he doubted he would even finish high school. But Gebauer, 30, has proven himself wrong time and time again. On Thursday, he accepted his master's degree in business administration from Florida Atlantic University. He was one of about 2,200 students receiving degrees this week during FAU's fall commencement. The audience gave Gebauer a standing ovation.

12-20-08

Asthma and Medication » Warning Given on Use of 4 Popular Asthma Drugs, but Debate Remains - Two federal drug officials have concluded that asthma sufferers risk death if they continue to use four hugely popular asthma drugs — Advair, Symbicort, Serevent and Foradil. But the officials' views are not universally shared within the government.

Assistive Technology » Software That Opens Worlds to the Disabled - One computer program would allow vision-impaired shoppers to point their cellphones at supermarket shelves and hear descriptions of products and prices. Another would allow a physically disabled person to guide a computer mouse using brain waves and eye movements.

Assistive Technology » Assistive Technology Fact Sheets - New fact sheets from the Family Center on Technology and Disability, include an AT Glossary, Assistive Technology 101, Assistive Technology and the IEP, and Assistive Technology Laws.

Homework & Study Topics » Need Help With Class? YouTube Videos Await - When University of Central Florida junior Nicole Nissim got stumped in trigonometry, she checked out what was showing on YouTube. It turned out YouTube was full of math videos. After watching a couple, the psychology major says, she finally understood trig equations and how to make graphs.

12-18-08

Breaking News and Homework & Study Topics » Soshiku – Tracking Homework with Cell Phones - Soshiku, a website created by 17-year old Andrew Shaper, is a simple and elegant web-based tool for tracking school assignments. Launched this September, I stumbled across it via a note on Twitter and I have to say I'm completely impressed.

Breaking News » Obama Picks Chicago's Schools Chief For Cabinet - President-elect Barack Obama nominated Chicago schools executive Arne Duncan as his education secretary this morning and is expected to tap Sen. Ken Salazar (D-Colo.) later this week to serve as secretary of the interior, all but finalizing his selections for major Cabinet posts.

12-14-08

Breaking News and Children at Risk » Dropouts Establish Patterns Early On - Warning signs of high school academic woes can be seen in students as young as 11 and addressed, researchers say.

12-12-08

Lead Poisoning » Vendors Urge Relaxed Lead-Safety Rule - Manufacturers and retailers of children's products are asking Congress to relax strict new requirements on the allowable lead content in their products. Many smaller retailers claim that they cannot afford to pay for the testing new legislation would require and fear that the February 2009 deadline will devastate sales, inventory, and credit.

Lead Poisoning » WI Milwaukee Loses Appeal in Lead Paint Lawsuit - The city of Milwaukee lost an appeal in a lawsuit against a former lead paint manufacturer. The lawsuit would have required the company to pay for the cleanup of 11,000 properties ($52.6 million).

Breaking News » MI Charter, Promise Zones, Anti-Bullying Measures Move in Michigan Senate Education Committee - Senate Education Committee Chair Wayne Kuipers (R-Holland) today once again slipped in a measure to expand charter schools, this time on a Promise Zone bill the Governor wants to sign before the end of the year.

Upcoming Events » MI Toxic Toy Testing - FREE and Open to the Public will take place on December 16, 2008 from 7:00 - 8:30 p.m. at Hannah Community Center Banquet Hall, 618 Abbot Road, East Lansing, MI 48823. Bring your kids', grand kids' or friends' kids' toys* and children's products to be tested for lead, mercury, arsenic, and other toxic chemicals. Learn about the dangers of toxic chemicals in the home and in children's products from public health experts, and find out what you can do to protect your loved ones. For more information or to RSVP, please contact Rebecca Meuninck, Environmental Health Policy Associate, Ecology Center, (734) 761-3186 ext. 125 or rebecca@ecocenter.org.

12-9-08

Breaking News » MI Online Classes Bloom In Trend-Setting Michigan - Lorri Macdonald leads 40 students in two introductory forensic science classes. As with any high school course, her students participate in class discussions, complete lessons and do homework. But MacDonald's students won't get into trouble for talking or chewing gum. Their work is done in a virtual classroom.

12-04-08

Breaking News and Advocacy » 10 Tips for Good Advocates - Wrightslaw's Pat Howey says parents need to understand that the law gives them power to use in educational decisions for their children. Parents should not be afraid to use their power. But, there are better ways to obtain positive results than to roar through IEP meetings in a Mack Truck. Here are Pat's newest tips for effective, successful advocates.

Book & Product Reviews » Bridges4kids Featured Book: I Before E (Except After C); Old-School Ways to Remember Stuff - Hundreds of Memory Tricks You Learned in the Classroom! "Thirty days hath September..." How many times have your relied on that old maxim to figure out a calendar? Or how about "Every Good Boy Does Fine" to remember the notes on the treble clef? These ingenious, practical memory techniques abound in I BEFORE E (EXCEPT AFTER C) with its hundreds of curious sayings. In this clever -- and often hilarious -- collection, you'll find engaging mnemonics, arranged in easy-to-find categories.

Book & Product Reviews » Bridges4kids Featured Book: Know It All: The Little Book of Essential Knowledge - Wish you were that person who could answer any question? Can't find just the right thing to say to start a conversation at a cocktail party? This book offers hours of fact-finding pleasure with a huge collection of intriguing and useful facts, plus quizzes to improve your knowledge. You can gain valuable information about a myriad of subjects—with just a page or two devoted to each topic—presented in clear, easy-to-understand language. And, best of all, you will be on your way to becoming a Know It All!

Breaking News » Reexamining Rowley: A New Focus in Special Education Law - Three important events have occurred since the Rowley decision that impact the validity of the "some educational benefit" standard and change the nature of educational services that schools must provide to students who receive special education services under the IDEA.

11-30-08

Parenting » New Study Shows Time Spent Online Important for Teen Development - Results from the most extensive U.S. study on teens and their use of digital media show that America's youth are developing important social and technical skills online – often in ways adults do not understand or value.

11-26-08

Breaking News » MI Michigan Virtual Learning Gets Second Place - Only two years after being the first state in the nation to implement an online learning graduation requirement, Michigan's virtual learning program ranks second-place nationwide, according to the Center for Digital Education (CDE) annual report.

11-23-08

Breaking News » MI MPAS Comments RE: ESY, Complaints, Jail Policies - Comments from Michigan Protection and Advocacy Service, Inc. (MPAS) regarding proposed state rules on extended school year, special education complaints, and jail policies (2008-022-ED). For further information on the comments, please contact: Mark McWilliams at mmcwill@mpas.org or (517) 487-1755.

Professional Development » Space Study Sessions for Better Retention, Researchers Suggest - Proper timing between presenting class material and scheduling study sessions can dramatically affect learning, according to a new study of more than 1,000 people. Researchers found that the longer the gap between when material was first covered and when it was revisited in study sessions, the more likely students were to remember it a year later. "Instruction that packs a lot of learning into a short period is likely to be extremely inefficient," said Hal Pashler, a University of California, San Diego, psychology professor.

Breaking News » Commentary: Dis-investing in Education and Our Future - By early December, Gov. Jennifer Granholm, faced with declining revenue and a state constitutional mandate to maintain a balanced budget, will be executing hundreds of millions of dollars of budget cuts. What are schools going to do when, after having received less-than-inflation budget increases for the past six years and claiming to have already "cut to the bone," the cuts come again? Schools need to change, not just rearrange. This includes making the structural changes necessary to bring educational pensions and health benefits in line with employees in the private sector, consolidating some of the 500-plus school districts, and instituting more shared administrative and educational services to reduce costs.

Lead Poisoning » Realtors Violated Lead Paint Disclosure Rules - The corporate owners of Coldwell Banker real estate brokerage offices in four New England states face fines of up to $1.1 million for violating lead paint disclosure rules, the U.S. Environmental Protection Agency said Thursday. Inspections and a review of documents by the EPA uncovered 102 violations of disclosure rules committed by Coldwell Banker offices owned by NRT New England LLC of Waltham, Mass., and Coldwell Banker Real Estate Services LLC of Parsippany, N.J.

Bullying » Ten Actions ALL Parents Can Take to Help Eliminate Bullying - An excellent list of interventions parents can take to help eliminate bullying and its destructive effects on the victim, the bully and the witnesses.


11-22-08

Foster Care » Raising Kids Of Relatives Could Bring Federal Funds - A new federal law would steer monthly financial support to people who take in children their relatives have abused or neglected. The law is among the most sweeping reforms of the U.S. foster care system since President Bill Clinton overhauled federal law to streamline the adoption process in 1997. It also increases the rewards for placement of older children and gives states money to allow children to stay in foster care until age 21 instead of 18.

Breaking News » IL Illinois Autism Bill Would Mandate Insurance Coverage of $36,000 a Year - Insurance companies would be required to cover autism diagnosis and treatment up to $36,000 a year under legislation sent to the governor Thursday. The action marks a victory for advocates who say early intervention and therapy is key to helping children with autism gain communication and social skills.

Parenting and Asperger Syndrome » Stacking the Deck for Family Holidays - It's family holiday gatherings season. So, do you feel anticipation or anxiety? If you have a child with an autism spectrum disorder, you might feel a bit of both.

Bullying » Bullying at School and Online - Up-to-date research and practical tips on bullying and cyberbullying including warning signs, how to help a child, how to spot victims and bullies, parents and schools working together and preventing bullying at your school.

11-18-08

Disabilities » The Secret Social Skills Ingredient - I love the story about a man who approached legendary pianist Arthur Rubinstein on the street in New York and asked, "Excuse me, how do I get to Carnegie Hall?" Rubinstein reportedly looked at the man and said, "Practice, practice, practice." This anecdote may be apocryphal, but it's still a great story.

Parenting » Expecting Longer Lives With Greater Risk, Reward - Longer lives brings new demands as first generation of kids With disabilities set to outlive their parents.

Home Schooling » In Florida, Virtual School Could Make Classrooms History - Thousands of Florida students may ditch public elementary and middle schools next year in favor of online classes at home -- an option that could change the face of public education. A new law that takes effect next fall requires every district in the state to set up an online school for kindergarten through eighth-grade students. They won't have to get on the bus -- or even get out of their PJs -- to head to school at the family computer.

11-14-08

Book & Product Reviews & Recommendations by Home Schooling Mom, Penny Ray » Penny's Revew: Spears Art Studio - Comprehensive and Customizable—they're two words I used to describe another recent item, and yet, these words summarize the Spears Art Studio as well.

Book & Product Reviews & Recommendations by Home Schooling Mom, Penny Ray » Penny's Review: One2Believe Tales of Glory Nativity Set

11-10-08

Bridges4Kids NewsDigest » New edition published November 10, 2008 - click here.

11-08-08

Upcoming Events » MI Teens Using Drugs: What To Know and What To Do. Part 1: What To KNOW. will take place on March 18, 2009 from 7:30 pm to 9:00 pm at St. Joseph Mercy Woodland Health Center, 7575 Grand River Road, Brighton Michigan 48114 (Livingston County). Free, 2-part program to learn to understand, identify and address teen alcohol/other drug problems. Presented by Ron Harrison, SW. Sponsored by Dawn Farm, St. Joseph Mercy Health System and Livingston/Washtenaw Safe and Drug Free Schools Consortium. Targeted to parents; inclusive of teens, family, professionals, students, others. Registration not required. See http://www.teensusingdrugs for info. To register, contact Jess Antanaitis at 734-973-7892.

Upcoming Events » MI Teens Using Drugs: What To Know and What To Do. Part 2: What To Do. will take place on March 25, 2009 from 7:30 pm to 9:00 pm at St. Joseph Mercy Woodland Health Center, 7575 Grand River Road, Brighton Michigan 48114 (Livingston County). Free, 2-part program to learn to understand, identify and address teen alcohol/other drug problems. Presented by Ron Harrison, SW. Sponsored by Dawn Farm, St. Joseph Mercy Health System and Livingston/Washtenaw Safe and Drug Free Schools Consortium. Targeted to parents; inclusive of teens, family, professionals, students, others. Registration not required. See http://www.teensusingdrugs for info. To register, contact Jess Antanaitis at 734-973-7892.

11-06-08

Medication »

Talk Therapy, Antidepressants Help Children's Anxiety - A government-funded study of nearly 500 patients showed that combining cognitive-behavior therapy with an antidepressant drug was better than either treatment on its own in helping 7- to 17-year-old patients with chronic anxiety. "It's surprising that they found such a dramatic difference between combined treatment and the others," said Dr. Sanjiv Kumra, director of the University of Minnesota's child and adolescent psychiatry program. "I think this should be reassuring for parents interested in finding good treatment for a child."

11-03-08

Breaking News and Home Schooling » Free Virtual Field Trips Bring the World into Any Classroom - When virtual field trips began, most of such journeys were underwhelming, but recent technology has allowed the development of impressive -- and free -- adventures. Blue Zones Quest encourages healthy behaviors through scientific exploration of cultural practices, GoNorth! brings students to the North Pole via dogsled, Windows into Wonderland explores the geysers and hot springs of Yellowstone National Park, and National Geographic: Lewis & Clark traces the famous explorers' path from the Mississippi River to the Pacific Ocean.

Lead Poisoning » EPA Weakens New Lead Control Rules After White House Objects - After the White House intervened, the Environmental Protection Agency last week weakened a rule on airborne lead standards at the last minute so that fewer known polluters would have their emissions monitored. The White House Office of Management and Budget objected to the way the EPA would have some facilities, such as lead-emitting battery recycling plants, monitored.

10-29-08

Assistive Technology » Rental Robotic Suit Helps Disabled Walk - A robotic suit that reads brain signals and helps people with mobility problems became available this week to rent in Japan for ¥220,000 ($2,100 U.S.) a month — an invention that may have far-reaching benefits for the disabled and elderly.

Positive Behavior Support » Slide show of Beach Elementary School's implementation of Positive Behavior Supports through The WAVE

No Child Left Behind » Parents Desire Better Tools, Information to Help High School Students Succeed, Report Finds - Parents with students in low-performing high schools say their schools don't give them the tools and information they need to be more effective in helping their students succeed, a new report from Civic Enterprises finds.

ADD/ADHD » A Walk In The Park Improves Attention In Children With ADHD - For children with Attention Deficit Hyperactivity Disorder (ADHD) tasks that require concentration such as doing homework or taking a test can be very difficult. A simple, inexpensive remedy may be a "dose of nature."

Parenting and Foster Care » New Foster Care Law Seeks To Increase Stability - Bill provides incentives for adoption, requires 'reasonable efforts' to keep siblings together.

10-28-08

Breaking News » Legal Analysis of IDEA from The Council of Parent Attorneys and Advocates (COPAA)

Lead Poisoning » EPA Places Stricter Regulations on Airborne Lead - The Environmental Protection Agency tightened the regulatory limit on airborne lead for the first time in 30 years, lowering the legal maximum to a tenth of what it was on the grounds that it poses a more serious threat to young children than officials had realized.

10-23-08

Homework - Geography » USA Map Test: A Great Way to Know Your States! - A fun way to test your knowledge. Try to put the states in their correct locations.

10-20-08

Breaking News » My Voice, My Vote - A new Web site for young adults with disabilities who want to learn about the voting process and make a difference in their communities. The site includes resources for voters in Minnesota and across the country, including the many different ways one can vote and what it means to be a good citizen. The Web site also includes an open-captioned video on the voting process.

Breaking News » Inclusion Champion Award to Honor Efforts on Behalf of Youth With Disabilities - The Mitsubishi Electric America Foundation, which works to help young people with disabilities to lead full and productive lives, is accepting nominations for the MEAF Inclusion Champion Award. The award honors individuals who have made significant efforts to promote the full inclusion of youth with disabilities in society. Deadline: December 1, 2008. Visit http://meaf.org/ for more information.

10-17-08

Breaking News » MI More Inroads for Contractors at Cash-strapped Schools - For decades, Deputy Superintendent Ken Siver has faced the same budgetary challenges common to school districts across Michigan. So with state aid on the decline and dwindling enrollment, his Southfield district has carried out one of the most comprehensive privatization schemes in the state. One month into this school year, private contractors are providing the district's food, busing and custodial services for the first time.

Positive Behavior Support » Florida's Positive Behavior Support Project

Lead Poisoning » Even Tiny Lead Levels are Bad - "There is no safe level of lead in the blood in terms of effects on the brain. Any amount of lead has the potential to affect neurobehavioral performance."

Lead Poisoning » High Calcium Levels During Pregnancy Lowers Fetal Lead Levels - Women who consume high levels of daily calcium supplements during pregnancy show a marked reduction in lead levels in their blood, according to a new study, which suggests that calcium could play a critical role in reducing fetal and infant exposure.

Upcoming Events » MD How Dogs Can Help Individuals with Autism and other Developmental Disabilities will take place on Saturday, October 25, 2008 from 2-4 p.m. at Wheaton Community Center, 11711 Georgia Ave., Potomac, MD 20902. This workshop examines how dogs can be used therapeutically for children or adults with autism or other developmental disabilities. Specific topics will include working with service dogs, using pet-facilitated therapy, and incorporating pets into special needs families. The speaker, Merope Pavlides, is the author of Animal-assisted Interventions for Individuals with Autism. This event is free, but please register at http://www.yourdogsfriend.info or call 301-983-5913.

10-16-08

Breaking News » Bridges4kids Featured Resource: VirtueGame - VirtueGame is a fun and easy board game that demonstrates ten virtues - such as responsibility, respect, cooperation and friendliness - in the course of playing the game. Great for young children and K-8 and a great game for parents to play with their children.

10-15-08

Recent Court Cases » FL Disabled Palm Beach County Students Unfairly Punished for Behavior, Group Claims - Palm Beach county students with documented behavioral or emotional disabilities are not getting the academic or emotional services they need and are instead being unfairly punished for behaviors that are due to their disabilities, according to a complaint submitted today to the State Department of Education. The complaint was filed on behalf of four county students and the Florida State Conference of the NAACP by the Legal Aid Society of Palm Beach County, the Southern Legal Counsel and the Southern Poverty Law Center, a civil rights advocacy group.

10-12-08

Breaking News » MI Applications Available to Michigan Teachers for DTE Energy Foundation Mini Grants for Educators - The DTE Energy Foundation (http://dteenergy.com/community/) is accepting applications from Michigan teachers for its Energy & Our World Mini Grants for Educators program. K-12 teachers in public, non-public, and charter schools within DTE Energy's service territory may apply for a grant. Recipients will be selected by a panel of education personnel, who will look for the best interdisciplinary projects that incorporate problem- solving, decision-making, and critical thinking skills. Grants typically range from $50 to $250 each, but some proposals may be funded for more. Deadline: November 21, 2008.

Upcoming Events » MI Flutes, Friends and FA LA LA will take place on November 20, 2008 - 5:30 PM FAR Bazaar Shopping, 7:00 PM Performance at Detroit Country Day Seligman Center 22305 W. 13 Mile Road, Beverly Hills, Oakland County MI 48025. Join us for an evening of music, song and dancing featuring Alexander Zonjic and the Special Students from Variety FAR Conservatory. Proceeds fund our scholarship program. Come early to shop the FAR Bazaar featuring items created by our students. Variety FAR Conservatory promotes understanding and provides education for children and adults with special needs through music, art and recreation therapy. Benefactor tickets $100 and above. Cost is $10 General admission $25 and $50 reserved seating. Contact info@varietyfar.org for more information or visit http://www.varietyfar.org.

Upcoming Events » PA Postsecondary Disability Training Institute will take place on June 2-5 & 6, 2009 from 8:30-4:00 in Philadelphia, PA. The objective of this Training Institute is to assist dedicated professionals to meet the unique needs of college students with disabilities. Cost is $395.00 per person (early registration). Visit our website at http://www.cped.uconn.edu for detailed information.

10-07-08

Bridges4Kids Mourns the Passing of Board President Bernie Travnikar - It is with sadness and a sense of disbelief that we share news of the passing on September 26, 2008 of Bernie Travnikar, our Governing Board President, supporter and friend. Bernie was one of the founding mentors of Bridges4Kids. His counsel and vision helped guide us from the very beginning and he has been there for us every step of the way during the past six years. His is a life of accomplishment and so full that it is hard to know where to start as we try to tell you about the man we knew.

10-06-08

Breaking News » A Non-Partisan Look at the 2008 Presidential Candidate Positions on Disability-related Issues - Prepared by the Ohio Legal Rights Service, September 2008; This side-by-side comparison of the candidates' positions on disability-related issues is based on information found on the candidates' Web sites, the candidates' Senatorial Web sites and supplemented by other sources. OLRS neither supports nor opposes any political party or candidate for office. Information provided on this page is strictly for educational purposes only.

10-03-08

Breaking News » Empathy in the Classroom - Let me tell you about the worst "teacher" I ever had. He was a salesman standing in for a trainer who'd gotten ill. He'd come to our company's location to teach a roomful of us to use a complicated, computer controlled, multi-projector slide show system. This salesman made a classic teaching mistake. He assumed that because something he worked with every day was easy for him to understand, it should be easy for others to pick up. He rattled off information about the system in machine-gun fashion. When he repeatedly asked us if we understood something and various class members said, "No," he impatiently snapped his fingers at us and barked, "Keep up, keep up!" Some students got disgusted and left the class at the break. Others stuck it out, but learned little.

Breaking News » MI Parents: Free Services Help Children Succeed in Childcare - Are you a parent or child care provider looking for help with a difficult child between the ages of 0 to 5 or in need of resources to best handle tantrums, aggression, biting, or possible developmental delays? The Care Connections program offers free services designed to help young children succeed in any child care setting. To find out more please call Ms. Lynnell Morrison at (313) 531-2500 ext. 2125.

09-30-08

Breaking News and Math » Bridges4kids Featured Math Resource: PlaneMath - One of the best academic sites for students with -- and without -- physical disabilities is Plane Math. This Internet-Based Curriculum on Math and Aeronautics for Children With Physical Disabilities site was developed in cooperation with NASA. It is designed to provide students in grades 4 and above with mathematics-based activities that don't require manipulative materials -- and are therefore accessible for people with physical limitations -- and that increase awareness of career opportunities in aeronautics. The exciting movies and activities in Pioneer Plane and PlaneMath Enterprises make full use of the interactive medium with lessons such as Gone With the Winds (mapping the flight of Amelia Earhart) and Mission Possible (sharing the adventures of Jimmy Doolittle). The Applying Flying section has word problems that include people with disabilities, as well as interviews with people with disabilities who are working in the field of aeronautics. The site also provides instructional strategies, a forum for teachers, and links to additional resources. This is a terrific inclusion site that allows all students to compete and collaborate in exiting and highly educational activities. (Thanks to Education World for information used in this review.)

09-29-08

Breaking News » Click here for Websites and Links - Information & Resources for Families from the Family Support Workgroup of the DD Council.

09-28-08

Lead Poisoning » 2008 Health Plus Lead Alert

09-27-08

Breaking News » We Teach Teens Trigonometry, Why Not Money 101? - Today's financial crisis is a prime example of why the next generation needs financial literacy.

College & Financial Aid » Monster Launches Admissions.com to Help Students Get into the School that's Right for Them - Admissions.com provides unbiased research and expert advice from educational leaders to aide prospective college students in selecting the right college.

Home Study Topics » TestToob Allows Young Scientists to Collaborate - TestToob, an online community where young people can collaborate on science, was "born in the backyard and incubated on the kitchen table," its founder says. Now the promising Louisville startup is leaving the nursery.

Book & Product Reviews & Recommendations by Home Schooling Mom, Penny Ray » Penny's Book Recommendation: Clean N' Flip Laundry For Kids: A Fun Step-by-Step Laundry System! - This cute, sturdy, spiral bound, 8.5" X 5.5" flipchart walks children through the process of doing laundry by breaking it down into step-by-step instructions. Complete a step and flip the page. The fun simple pictures make it easy! Makes laundry FUN! Complete a task & flip the page. Boosts self-esteem and organizational skills.

Book & Product Reviews & Recommendations by Home Schooling Mom, Penny Ray » Penny's Book Recommendation: My Days... My Pictures - This is another adorable book that when finished by your child, will be priceless! Sturdily wire-bound with cute and colorful covers, this book covers an entire year. As the author and illustrator, your child will rightfully be extremely proud of their very own book. You as the parent, will consider it one of life's greatest treasures and for 3 cents a day that is quite a bargain!

Book & Product Reviews & Recommendations by Home Schooling Mom, Penny Ray » Penny's Review: Parent Success Cards - Parent Success Cards are a boxed set of 50 double-sided high quality cards that contain 100 affirmations and reflections for parents, produced by Horizons Developmental Remediation Center, a center that provides RDI (r) or Relationship Development Intervention consultation to many parents of children on the autism spectrum.

09-25-08

Breaking News » MI Michigan Senate Says Yes To High School Charters - A bill that would OK background checks on substitute bus drivers turned into a way for the Senate to greenlight charter high schools aimed squarely at Detroit.

09-24-08

Breaking News » Stand-up Desks Provide a Firm Footing for Fidgety Students - Fifth-grade reading teacher Pam Seekel thinks maybe she did kids a disservice over the years when she told them to sit still, to quit fidgeting so they could focus. "As a teacher, I never sit down," said Seekel, who works in the School District of Somerset. "I started to think: Why should I make the kids sit down?"

Breaking News » Recalculating The 8th-Grade Algebra Rush - Nobody writing about schools has been a bigger supporter of getting more students into eighth-grade algebra than I have been. I wrote a two-part series for the front page six years ago that pointed out how important it is to be able to handle algebra's abstractions and unknown quantities before starting high school. I have argued that we should rate middle schools by the percentage of students who complete Algebra I by eighth grade. Now, because of a startling study being released today, I am having second thoughts.

09-22-08

Breaking News and Medicaid » FL Florida Medicaid Recipients Want Out of Nursing Homes - Charles Todd Lee spent a lifetime going backstage at concerts, following politicians on the campaign trail and capturing iconic shots of everyone from Martin Luther King Jr. to Mick Jagger to Mickey Mantle. Today, he enjoys such freedom only in his dreams.

Breaking News and Foster Care » Western Michigan University Helps ex-Foster Kids with College; Program Provides Money and Support - Perhaps it should have been an odd feeling -- being delivered to your freshman year at college by a caseworker rather than parents. o matter, said Mike Baker. He had other things on his mind.

College » College Applicants, Beware: Your Facebook Page Is Showing - High-school seniors already fretting about grades and test scores now have another worry: Will their Facebook or MySpace pages count against them in college admissions?

09-20-08

Bridges4Kids NewsDigest » New edition published September 20, 2008 - click here.

09-20-08

Bridges4Kids NewsDigest » New edition published September 20, 2008 - click here.

Breaking News and New Legislation » House Passes the ADA Amendments Act; Bill Now Cleared for the President's Signature - On Sept. 17th, the House unanimously passed legislation to amend the Americans with Disabilities Act (ADA) and overturn a series of Supreme Court decisions that had narrowed the scope of the law in recent years. The bill unanimously passed the Senate on September 11 and is now on its way to the White House where the President is expected to sign it into law as early as next week.

09-19-08

Breaking News » MI Michigan Students Propose Changes to New Graduation Rules - A group of high school students recently proposed dramatic changes to the state's tough new graduation requirements that would create separate routes to a high school diploma based on whether a student planned to attend college, enter the work force or pursue a career in the fine arts. Some routes would require less rigorous coursework for students.

Breaking News » MI Michigan K-12 Education In A Word: Dire - The status of Michigan's K-12 education system is cause for worry and alarm, two presenters to the Senate Education Committee reported this week.

Medication »

Pfizer Launches Site Weighing Drug Risks, Benefits - The world's biggest drug company is taking a crack at making that easier with a new Web site on medication safety -- unusual in an industry often criticized as using marketing practices that oversell drug benefits and downplay risks.

09-18-08

Literacy » Free Publications: Shining Stars Series - These free publications from EdPubs show how Parents can help toddlers thru children in the 3rd grade level learn to read. To order, download or view, visit http://edpubs.ed.gov/ and enter "Shining Stars" in the search box near the top of the page.

09-17-08

Breaking News » The Art and Science of Wheelchair Basketball - Minutes before the cries of "Box left! Box left!" fill the floor, before players collide in ferocious crashes of aluminum and titanium, and before his United States teammates continue their quest for the gold medal in men's basketball at the Paralympic Games in Beijing on Tuesday, Paul Schulte will take a long, hard look at his opponents' wheelchairs.

Epilepsy » Free Publication: Legal Rights of Children with Epilepsy in School & Child Care: An Advocate's Manual (PDF) - Do you want to know more about a child's right to FAPE in IDEA? Are all children with disabilities entitled to the services guaranteed in IDEA 2004? What are the thirteen named disabilities in IDEA? What is "Other Health Impaired (OHI)"? The Epilepsy Foundation has published a new Advocate's Manual that provides detailed practical guidance to help parents and non-attorney advocates understand the rights of children in the special education process. This new manual is not limited to children with epilepsy, it's reach is far broader. It provides excellent information about how to effectively advocate to secure the rights of all children with disabilities.

Kent County, Michigan » MI New Art Studio Celebrating Artistic Diversity in Grand Rapids: Local artist Shannon Harris has started a new art program/venue in downtown Grand Rapids. "Hearts for the Arts" is an open art studio that welcomes all people, regardless of their age or experience level. Located at 820 Monroe, this program is unique because of its daily hours and bi-monthly student exhibitions. Hearts for the Arts is also special because of its focus on artists with disabilities. Drawing upon years of experience working with handicapped adults and children, Shannon brings a specialized skill in teaching those that might face physical and/or mental challenges. Shannon teaches artists to find and push their individual talents, allowing them to use art not only as a creative and recreational outlet, but also as a source of income. However, participation in Hearts for the Arts is not limited only to those with disabilities. All aspiring artists, regardless of their age, background or experience level are invited to take part. Hearts for the Arts is a venue for all people to learn, have fun, and celebrate the diversity of Grand Rapids artists. Please visit www.hearts4thearts.net for more information, or contact Shannon Harris at (616) 450-1922.

09-16-08

Breaking News » MI Senate Asks DHS, Friend Of Court To Talk - The Michigan Senate unanimously passed 4 bills aimed at curbing child abuse.

Breaking News » Serving Victims of Crime with Autism - Autism Society of America Addresses Needs of Crime Victims with Autism - As part of its Crime Victims with Autism Assistance, Education, and Training Program, a project funded by the Department of Justice Office for Victims of Crime, the Autism Society of America has created a series of fact sheets and brochures to assist crime victim assistance professionals, families, and individuals with autism. A 2007 ASA survey of individuals with autism and their families revealed that 35% of individuals with autism have been the victim of a crime and the ASA is taking steps to help communities and professionals provide crime victim assistance. These much-needed materials are the first of a series of publications designed to improve services to crime victims with autism. Watch for the project's training curriculum which will be available in the coming months!

09-13-08

Autism » Educator's Book Reviews 50 Conventional and Holistic Treatments for Autism, ADD and OCD - For more than 30 years, education counselor Patricia Lemer has been helping parents of children with developmental delays understand conventional and holistic treatments and determine which are the best fit for each child. Her new book focuses on the needs of children with autism spectrum disorders and related diagnoses, such as attention deficit and obsessive-compulsive disorders. It provides an overview of these conditions, theories about causes and information on nearly 50 conventional and holistic treatments, ranging from traditional therapy to newer offerings such as Brain Gym, behavioral optometry and neurofeedback.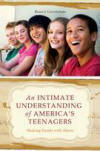 Breaking News and Parenting » Bridges4kids Featured Book: An Intimate Understanding of America's Teenagers: Shaking Hands with Aliens by Bruce J. Gevirtzman - Alicia is so obsessed with being popular, she does things that would shock her parents, if they knew. Hector is aware the gang that wants him to join may be the death of him, but he will not decline. Sam was a baseball star, but can't play the sport he loves anymore because he is wracked from football injuries, a sport his father will not let him quit. These are just a few of the teenagers readers will "meet," in this candid book authored by a 34-year veteran high school teacher. Voted Teacher of the Year and Coach of the Year, Bruce Gevirtzman shares with us the results of his years spent talking with teenagers about topics from life and lust to depression and death. Revealing honest, poignant words shared in conversations, classroom talk, interviews, surveys, and journals, Gevirtzman takes us inside the minds of today's youths, and also contrasts them with teenagers of decades past. Also, read his article The iPod.
Parenting and Grandparenting » AARP's Grandparents Section: GrandCare Toolkit: A thorough listing of health, financial, and safety resources for grandfamilies or relatives raising children. Tips for Grandparents: Looking for a fun activity or vacation destination for yourself and your grandchild? We have some great ideas! State Fact Sheets: Get helpful, state-specific data, no matter where you live in the United States. GrandCare Support Locator: Here's a searchable treasure trove of community resources to help grandparents and other relatives raising children, and to assist grandparents with visitation issues. Benefits QuickLINK: Find out if you or the children you're raising are eligible for key public and private benefits. Guide to Public Benefits: Use this quick reference to find out about cash assistance, health, nutrition, and tax-credit programs designed to help grandfamilies.
09-12-08
Breaking News » 23andMe Slashes Price on Personal Genetics Test - A Google-backed startup that analyzes customers' genetic makeup to predict health risks and provide ancestry information has slashed the price on its personal DNA test, the company announced Tuesday.
09-11-08
Breaking News and Use of Restraint and Seclusion » MI Standards for the Emergency Use of Seclusion & Restraint - The document, Supporting Student Behavior: Standards for the Emergency Use of Seclusion and Restraint is now available on the Office of Special Education and Early Intervention Services (OSE-EIS) Web site. The document summarizes how a positive behavior support approach uses proactive strategies to reduce or eliminate the use of seclusion and restraint; defines the terms "seclusion" and "restraint"; outlines procedures for emergency use of seclusion and restraint; and provides a framework for training.
09-08-08
Breaking News » Parents of Special-Needs Children Divided Over Palin's Promise to Help - Amid the barbs and hockey banter Wednesday night, Gov. Sarah Palin directed an emotional appeal to the hearts of millions of parents with children who have special needs, promising they would "have a friend and advocate in the White House" in a McCain-Palin administration. As she spoke, the camera panned to her baby, Trig, who has Down syndrome.
09-06-08
Breaking News, Parenting and Professional Development » Speaking Slowly Helps Children Learn - The average adult speaks at a rate of almost 170 words per minute, but the average 5- to 7- year-old processes speech at a rate of only 120 words per minute. The gap between what a child hears and what he or she understands can appear to parents and teachers as inattention, confusion or outright defiance.
Parenting » Saying what We'd Want to Say - My wife, Julie, and I lost a close friend recently. Bella died quickly and unexpectedly of a heart attack. It was a real shock. The kind that makes you look at your life and how you're living it. Bella and her husband, Mike, were very close. So much so that it's hard to imagine one without the other. Mike told us that he only regretted not being able to say goodbye.
Upcoming Events » MI 16th Annual Parenting Awareness Michigan Conferences will take place on October 22, 2008 in Marquette, Michigan and November 3, 2008 in Lansing, Michigan. Two statewide conferences to choose from – or attend both! For anyone who works with parents and families...PAM organizers, educators, parent network and coalition members, service providers, school personnel, parent volunteers, and anyone interested in parenting and Parenting Awareness Month. To download the brochure or to register, visit http://www.preventionnetwork.org.
Upcoming Events » U.S. Upcoming Wrightslaw Conferences: Sept 18, 2008: Chapel Hill (Raleigh Area), NC. Sept 25, 2008: Broomfield (Boulder Area), CO. October 16, 2008: Des Moines, IA. October 23, 2008: Bedford/Manchester, NH. October 24, 2008: Savannah, GA. October 30, 2008: Columbia, SC. November 6, 2008: Long Island, NY. November 14-15, 2008 : Clarksville, MD. November 19-20, 2008 : Charleston, WV. December 3, 2008: Edmond, OK.
Upcoming Events » NY Resources for Children with Special Needs, Inc. Presents What's Out There and How to Get It 2008-2009 Free Training Series For Families and Professionals Needing Programs and Services for Children with Disabilities: These free workshops take place on multiple dates, times and locations in the Bronx, Brooklyn, Manhattan, Staten Island and Queens. Resources for Children with Special Needs, Inc. presents 51 free workshops in all boroughs for parents and professionals. We cover the programs and services available to children and youth with disabilities, and the systems, laws and entitlements that affect them. For more information or to register, visit http://www.resourcesnyc.org/rschedule.php.

09-05-08
Breaking News and Immunizations » Guide Helps Doctors Manage Vaccine Allergies - With careful monitoring, even children who have had allergic reactions to a vaccine can still be vaccinated, a U.S. team of experts said on Tuesday. The team developed a step-by-step guide to help pediatricians quickly identify children with allergic reactions to vaccines and safely immunize them.
Breaking News and Autism » Bridges4kids Featured Resource: Autism Therapy eBrief - The Autism Therapy eBrief is a weekly update of scientific research and news coverage of autism therapies.
09-04-08
Upcoming Events » MI The Reading Brain: Research Insights and Client Evaluations will take place on October 11, 2008 from 8:30 to 3:30 pm at Van Andel Institute, Grand Rapids, MI. Featured speakers include: Guinevere Eden D. Phil "The Reading Brain: Neuroscientific Insights into Reading and Reading Disabilities." Steven L Pastyrnak, Ph.D. "Diagnosing Dyslexia: Is Preschool Evaluation Possible?"; and Patricia Sekel, Ph.D."The ABC's of Dyslexia Evaluations." Cost: $75 IDA member/$95 non member until Sept 30; for more information, contact the International Dyslexia Association Michigan Branch at http://www.idamib.org/fall08conf.htm.
09-02-2008
Breaking News » Raising the Bar: How Parents Can Fix Education - At the start of yet another school year, it's time for some radical change in your local schools -- a specific change that only parents can bring about. It's a thing already being done in some far-off countries but that remains strangely rare here in America. It's something I've tried -- and, despite the skepticism of friends and neighbors, it seems to work.
08-29-08
Bridges4Kids NewsDigest » New edition published August 29, 2008 - click here.
Past What's New Pages
June/July/August 2008 - click here.