MI Lansing State Journal Lead Poisoning Series

BWL to Replace Lead Piping to 14,000 Lansing Homes - Lansing's water supplier has identified 14,000 homes with potential lead poisoning problems and plans to replace piping going into the homes in the next 10 years. Until Friday, however, the Board of Water and Light had no plans to warn homeowners that the water they are drinking could be dangerous. Family Relies on Bottled Water Now - Chris and Emily Bourne aren't taking any chances - they're now drinking bottled water and also use it in their baby's formula. 500 Call BWL Over Lead Pipes - Lansing homeowners concerned about the possibility of lead poisoning flooded the Board of Water and Light with calls Monday. About 500 people called the public utility after a story in Sunday's State Journal revealed the BWL's plans to replace underground lead pipes leading to homes of 14,000 of its water customers. BWL Limits Info on Lead Pipes - About 5,000 of the 14,000 Lansing homes scheduled to have their water service lines replaced contain all lead piping and have the greatest potential for tainted water, Board of Water and Light officials said Thursday. Daycare Providers Concerned About Possible Lead Exposure - Patti Ellis learned in a letter that the water she serves to dozens of children a month at a Lansing day-care center could be tainted with lead. The center, housed in a former Lansing firehouse, is among 14,000 properties citywide with lead water pipes that weren't notified about their pipes by the Lansing Board of Water and Light until last week.
This series of investigative articles and editorials about Baltimore's lead poisoning epidemic and its underlying causes is a great example of crusading investigative reporting. This series also includes articles that describe the dramatic responses of state and local officials to the problem. The reporting is extremely high-quality, accurate and hard-hitting. Series contains 7 articles.
Detroit Free Press Series on Lead Poisoning
Investigative series on the effect of lead poisoning on Detroit's children and efforts to address the problem.
Detroit Free Press Q & A: Protecting against lead paint
Detroit Free Press Lead Q & A: Protecting against tainted soil
Lead's Toxic Toll: Potential of danger at 16 sites brings little action
Detroit list gets scant response from officials.
Lead Poisoning: State, city need to get moving faster on solutions
State Senator to Unveil Lead-Testing Plan
Every Michigan child who lives in or spends substantial time in a house built before 1978 would be tested for lead poisoning under legislation state Sen. Clarke, D-Detroit, plans to introduce within the next few weeks.
Childhood Lead Poisoning News (Paul Haan, Get the Lead Out, May 18, 2005)
Study on lead poisoned children not having access to care:
http://online.wsj.com/article_email/0,,SB111575506240229529-IhjfINllal4nJyoZXmHbKaCm4,00.html
http://jama.ama-assn.org/cgi/content/short/293/18/2232
Updated Medicaid testing rated (April 2005 report):
http://www.michigan.gov/documents/200504noID_124762_7.pdf
EPA backing away from passing rules for contractors requiring lead-safe work practices and disclosure:
http://www.peer.org/news/news_id.php?row_id=493
http://www.latimes.com/news/nationworld/nation/la-na-paint10may10,1,99282,print.story?coll=la-headlines-nation&ctrack=1&cset=true
Senate Letter of Concern:
http://www.afhh.org/aa/Congress_johnson_epa_letter_050905.pdf
PA Lead's Challenges Leaching Into Education Reform - The patterns of red, green, yellow, and orange that colored a map of zip code areas in Philadelphia looked familiar to F. Joseph Merlino, glancing at the image tacked on an office wall. Drawing from his knowledge as project director for the Mathematics and Science Partnership of Greater Philadelphia, Merlino concluded the map plotted PSSA scores by neighborhood. He was wrong. It showed the rate at which children had tested for elevated levels of lead in their bloodstream.
WA Schools Hire Expert on Lead - Seattle Public Schools has hired a toxicologist to spell out for parents answers to questions about lead contamination of drinking water in the schools.
WA Seattle District's Lead Woes Were Years in the Making - As Seattle Public Schools wrestles with a multimillion-dollar problem--how to get potentially dangerous levels of lead out of its drinking water--one thing is clear: It's a problem that was years in the making. To get to the level of contamination plaguing the district today, warnings about lead had to be ignored, a comprehensive testing and repair program had to be abandoned and aging water systems had to be neglected. All of those things happened between 1990 and last fall, when concerned parents finally persuaded a new School Board to test the water.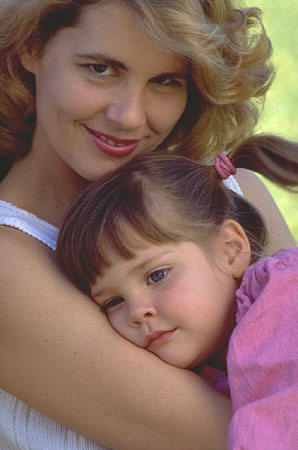 U.S. Toy Jewelry Recalled Because of Lead Risk - The government today issued a recall of the largest number of products ever when it announced that 150 million toy bracelets, rings and necklaces that have been sold in the last 18 months will be removed by companies or should be discarded because many of them contain dangerous amounts of lead. The recall by the Consumer Product Safety Commission involves toys made in India, which cost 25 cents to 75 cents and have been sold in 700,000 vending machines around the nation. Commission chairman Hal Stratton urged parents to search their children's toys for metal jewelry and throw it away. [Source: Detroit Free Press, July 8, 2004]
WA No Special Lead Testing in Response to Unsafe Water - Children who sipped water from lead-contaminated fountains at Seattle's public schools probably didn't drink enough for their blood to register levels of the heavy metal considered hazardous by federal standards. Still, health experts said, it's an unacceptable level of risk.
WA Schools' Water Fails Lead Testing - The first six Seattle public schools to have their water tested all exceeded federal limits for lead -- with dangerous levels found at dozens of drinking fountains.
MI Update on Status of Statewide Lead Poisoning Task Force Recommendations from Doug Paterson
OH Lead Cleanup Cost: $500,000 - Cincinnati Country Day School will have toxic lead removed from its school grounds here by the time school opens in the fall, a project that could cost up to half a million dollars, officials said Thursday.

U.S. Mercury-laced Shots OK for Kids, CDC Says - Hundreds of thousands of infants and toddlers who get flu shots starting this fall could be exposed to a mercury-laced preservative that has been all but eliminated from other pediatric vaccines because of health concerns.
MI EHPnet: MSU-MDCH Blood Lead Levels (BLL) Test Program - Lead poisoning causes significant public health problems, including learning disabilities, behavioral problems, and even death. According to the Centers for Disease Control and Prevention, blood lead levels (BLLs) above 10 micrograms per deciliter impair learning and behavior in young children. Early detection and treatment can limit and sometimes reverse the health problems associated with elevated BLLs.
WA Water From Schools With Old Pipes Being Tested For Lead - Marcia Green knew her students would be excited to have clean water in the cooking lab at Rainier Beach High School. But when she turned on a faucet that had a new filter, nothing...
MI Ann Arbor is First City to Begin Phase-Out of Lead Weights - The City of Ann Arbor has started replacing lead wheel balancing weights with lead-free alternatives in vehicles that are in the city fleet. One to two lead wheel weights are applied to tire rims to balance the wheel for a smooth tide and long tire wear. The City has joined forces with nonprofit Ecology Center's "Lead-Free Wheels" program to install zinc and iron weights on city vehicles.

D.C. Lead Issue Was Debated for Months - Regional EPA Office Decided No Federal Action Was Needed.
WA Consultant Picked to Test Water in Schools - Seattle Public Schools has selected a Bellevue-based consultant for advice on testing the quality of water in school fountains and for developing a plan to address lead contamination.
WA Lead-Tainted Faucets Force Districts to Use Bottled Water - Seattle Public Schools will provide bottled water to about 70 schools after the winter break and test drinking water in all locations following an analysis initiated by a parent that showed high levels of lead and cadmium in drinking fountains.
MI Poll Backs Findings of Lead Exposure - A new private poll underscores the potential danger to children due to exposure to lead, with at least an estimated 52,000 at risk. The poll by EPIC/MRA follows Monday's announcement by Governor Jennifer Granholm for enhanced education to new parents and stepped up testing for children in low-income families.
MI EPA Press Release on Smelter Cleanup & Lead on Detroit's East Side (June 2003)
MI Granholm Unveils Plan to Protect Children from Lead Poisoning - Launches Testing Initiative - While visiting health care facilities offering lead testing to children in two communities today, Governor Jennifer M. Granholm announced that her administration will take immediate actions to help prevent lead poisoning in Michigan's children.
MI LEAD'S TOXIC TOLL: Granholm's plan tackles lead threat - Gov. Jennifer Granholm will issue a new plan today to tackle childhood lead poisoning in Michigan, including sending a letter to every new mother in the state about the hazards of lead and testing more children for lead poisoning, especially those who are eligible for Medicaid.
MI Gets HUD Grant for Lead abatement - HUD Awards Nearly $29 Million to Protect Thousands of Children From Dangerous Lead Hazards.
Lead Tests: State should mandate testing of all children - Detroit Free Press Editorial - It may not be possible to test every backyard in Michigan for lead, but it is imperative that this state test every child for exposure to it.
Home Lead Safety Tax Credit Act of 2003 (Introduced in Senate) [S.1228.IS] A bill to amend the Internal Revenue Code of 1986 to provide a tax credit for property owners who remove lead-based paint hazards.
Sponsor: Senator Clinton, Hillary Rodham [NY] (introduced 6/10/2003) Co-sponsor: Senator DeWine, Michael - 6/10/2003 [OH]

MI Lead Label Agreement Announced - Michigan Attorney Gen. Michael Cox announced an agreement aimed at educating and warning consumers and families about the risk of lead paint exposure during repainting and other home renovation work.
Intellectual Impairment in Children with Lower Blood Lead Concentrations - Conclusions Blood lead concentrations, even those below 10 µg per deciliter, are inversely associated with children's IQ scores at three and five years of age, and associated declines in IQ are greater at these concentrations than at higher concentrations. These findings suggest that more U.S. children may be adversely affected by environmental lead than previously estimated. Another argument that not all children are "ready to succeed"?
2002 CDC Case Management Manual: Managing Blood Lead Levels Among Young Children
47,000 homes in Lansing could have high lead levels - Local agencies say assessments, testing is key.
DETROIT REACTION: Council calls for action on lead concerns
Hazards lurking in soil as children play - High lead levels abound in Detroit and metro area.
Education & Prevention: Few kids are tested, leaving thousands in need of help
State Slow to Act on Lead Paint Threat - Paint dust impairs children's IQ and behavior.
Fighting a Poison: Ingested Lead Paint - Detroit toddlers undergo weeklong treatments.
Abatement Contractors: Lead Paint Removal Quality May Vary
Repair money squandered while kids face danger - Janiya is the kind of child Congress had in mind when it set aside $313 million over the last five years to remove lead from homes in low-income neighborhoods across the country.
Fewer kids at risk for lead poisoning - New gasoline formulas bring a dramatic drop; other hazards persist.
Detroit Must Get The Lead Out - Detroit Mayor Kwame Kilpatrick has embraced the slogan, "Kids, Cops, Clean" in creating a focus for his administration. Part of that program must include addressing the health concerns of as many as 18,000 children who have some level of lead poisoning in their systems.
PA Schools rarely test water for lead - The dangerous metal can leach from plumbing. With no requirement, problems can be missed, experts say.
NY Lead Levels in Schools' Water Prompt Warnings and Shut-Offs - The New York City schools shut off drinking fountains and posted warning signs on sinks at one in five of its public elementary schools after finding high levels of lead in the water.
RI Jury deliberates for second day in lead paint case
Lead Poisoning: Maybe It's Beyond That - We've been thinking about tooth decay in a way that's almost like blaming the victim -- if your children have tooth decay, it's because you don't brush their teeth right, or maybe their snacking habits are bad. This study says that maybe its beyond that.
MD Series on Lead Poisoning: This series of investigative articles and editorials about Baltimore's lead poisoning epidemic and its underlying causes is a great example of crusading investigative reporting. This series also includes articles that describe the dramatic responses of state and local officials to the problem. The reporting is extremely high-quality, accurate and hard-hitting. Series contains 7 articles.
MD Studies suggest link between lead, violence - Experiment on rats indicates exposure hinders brain growth; Analysis tracks lead, crime.

Why Some Children Can't Learn - Kyle lay down in the middle of the street on his way to school last October. He rested his too-small head on his book bag. And he told his little brother to go on without him. "I'm sick of living," his brother recalled him saying. "I'm just gonna wait here till a truck comes and runs me over. Don't worry, I just want to die."
Ignorance Is Not Bliss - Although the education community appears oblivious to the devastating consequences of lead in the neighborhoods surrounding "failing schools," increasingly they are becoming the only ones to ignore the obvious.