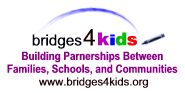 Volunteer Organizations A - Z
Choose a logo (on the right-hand side of this page) or click on a name to begin your search for volunteer options.
Learn How to Help a Child or Adult Through Literacy Tutoring - click here.
Do You Know a 7-14 Year Old Michigan Child That Has an Incarcerated Parent?
If you can...skip a stone, sip a milkshake, throw a Frisbee, listen to music, read a book out loud, sit on a park bench and talk, watch a movie, visit the zoo, shoot hoops, ride a bike, hit a bucket of golf balls...then you can change a life by just being a friend.
An Action Tank for national service, City Year seeks to demonstrate, improve and promote the concept of national service as a means for building a stronger democracy. An 'action tank' is both a program and a 'think tank' - constantly combining theory and practice to advance new policy ideas, make programmatic breakthroughs, and bring about major changes in society. City Year's vision is that one day, the most commonly asked question of a young person will be, "Where are you going to do your service year?"

The Points of Light Foundation, along with nearly 500 Volunteer Centers across the country, engages and mobilizes millions of volunteers in their local communities to help solve serious social problems. Click on the organization's name, and view a US map, to find the Volunteer Center and opportunities to serve near you.

Michigan Community Service Division - The Michigan Community Service Commission (MCSC) funds and supports programs that encourage all Michigan residents to volunteer.


Idealist.org is a global meeting point for individuals and the nonprofit community. Information and opportunities are provided by 28,000 organizations in 153 countries, serving over 20,000 users every day. Users can search for volunteer opportunities in their neighborhood and around the world as well as find valuable information about volunteering and nonprofit sector in general.

ServeNet: Run by the organization Youth Service America, an alliance of more than 200 organizations committed to increasing opportunities for young Americans to serve, this online service and resource center links volunteers of all ages to causes in their communities. Users enter their zip code, city, skills, interests, and availability and are matched with organizations that need help.

United Way: A nationwide network of volunteers and community service agencies organized into local chapters, United Way raises funds to meet the health and human care needs of millions of Americans every day. Volunteer opportunities can be found most easily through www.volunteersolutions.org.

Volunteer Centers of Michigan: Connect with your Volunteer Center: Call 1-800-VOLUNTEER* When prompted, punch in your Zip Code. You're instantly connected to opportunities to help in your community, through your local Volunteer Center! Then smile, you've done a good thing! *1-800-VOLUNTEER is a service of the Points of Light Foundation. You can also contact them via phone, fax or email: Volunteer Centers of Michigan, Judy Tymowicz, Director, 1048 Pierpont, Suite 3, Lansing, MI 48911, Tel: (517)492-2430, Fax: (517)492-2444, Email: tymowicz@mivolunteers.org
Program Matches Youth With Disabilities to Adults With a Similar Disability to Build Mentor/Mentee Relationships
New England States, California, and New York
PYD on the web: http://www.pyd.org/

Partners for Youth with Disabilities (PYD) aligns youth with disabilities to adults with a similar disability with the purpose of developing a mentee/mentor relationship. We also have fabulously successful theatrical programs, entrepreneurial programs with state representatives as our key note speakers and health classes taught with our partner the Y (YMCA/YWCA).

The youth are age 6 - 22 and they often look to their assigned mentor as a role model, a champion and a friend. We have two programs that provide direct `Mentor / Mentee' relationships;

Partners On Line - this program allows the relationship to exist and grow via the internet / email at a minimum.

Mentor Match - This program requires in person meetings, at least 1 a month and contact via phone and email (if possible)

All relationships are subject to security checks. We have experience with ALL disabilities.

The geography we cover spans New England, New York, and Berkeley, CA. We have hundreds of active relationships and a waiting list of over 100 people.

We are constantly on the search for donated computers and software so we can outfit the children and adults in need with the tools to fulfill their Mentee / Mentor relationship.

If you are interested in learning more about being a Mentee or a Mentor and you live in the aforementioned regions, or you know of someone who does and may be interested, please email Lisa at Pydpartners@yahoo.com.

Our Mission is to provide the youth with disabilities a resource and a friend but we can't do it without your help.
The Michigan Volunteer Registry is LIVE

The Office of Public Health Preparedness (OPHP) has officially launched the MI Volunteer Registry. The on-line system is currently taking names and information from willing volunteers prepared to assist in the case of a natural or public health emergency.

Individuals interested in volunteering will indicate their interests and contact information in a secure, electronic environment. Information can then be queried and appropriate volunteers contacted by authorized personnel via e-mail or text pager. Doctors, nurses, behavioral health, emergency medical services personnel, ancillary support staff, and other individuals interested in helping are encouraged to register. Volunteers will also have access to topical information regarding specific events, exercises and drills, or general knowledge and training.

To register go to www.mivolunteerregistry.org. You may also visit the OPHP Website at www.michigan.gov/ophp for more information. Additional help is available by contacting help-mivolunteerregistry@michigan.gov or 866-636-6324.