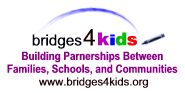 Educate & Empower Yourself
Check out these great advocacy resources from Wrightslaw!
Advocating for Your Child - Getting Started - Good special education services are intensive and expensive. Resources are limited. If you have a child with special needs, you may wind up battling the school district for the services your child needs. To prevail, you need information, skills, and tools.

Assertiveness and Effective Parent Advocacy - This short article by advocate Marie Sherrett describes joys and challenges of parent advocacy. What categories do you fall into?
When Parents & Schools Disagree - Educational consultant Ruth Heitin describes common areas of disgreement between parents and schools and offers suggestions about how to handle these disagreements.

Understanding the Playing Field - Indiana advocate Pat Howey talks to parents about trust, expectations, power struggles between parents and schools and how to avoid them, the parental role, and the need to understand different perspectives.
Michigan Advocacy Organizations A-Z
Click here to submit an organization to us.
The American Foundation for the Blind
Advocacy & Resource Center (ARC)
665 136th Ave. #90
Holland, MI 49424
Phone: 616-738-8570
Web: http://www.arc-resources.org/
The Arc Michigan
Association for Children's Mental Health (ACMH)
The Autism Society of Michigan
The Brain Injury Association of Michigan
Bridges4Kids
Bridges4Kids List of Disability Associations and Organizations
https://www.bridges4kids.org/Links.html#2
Detroit Project Answer
Toll Free: 1-800-298-4424
Easter Seals of Michigan
http://www.mi-ws.easter-seals.org and http://www.essmichigan.org
The Epilepsy Foundation of Michigan
http://www.epilepsymichigan.org
FetaWeb Yellow Pages of Disability Organizations in Michigan http://www.fetaweb.com/help/mi.htm
Learning Disabilities Association (LDA) of Michigan
Michigan Parents of the Visually Impaired: Upshaw Institute for the Blind
Michigan Protection & Advocacy Service (MPAS)
Michigan Speech-Language-Hearing Association
http://www.michiganspeechhearing.org
NICHCY Michigan Resources
http://www.nichcy.org/stateshe/mi.htm
he Student Advocacy Center of Michigan
http://www.studentadvocacycenter.org/
United Cerebral Palsy (UCP) - Michigan