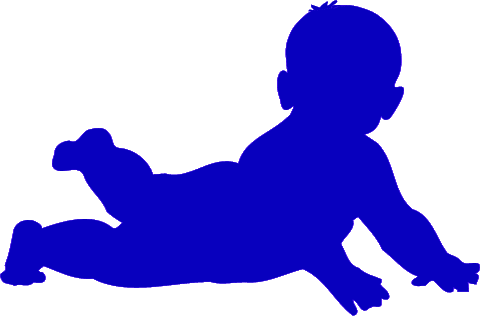 General links
Visit Bridges4Kids
How to volunteer to help a child - click here.
Statewide Resources - click here.

National Centers for Independent Living - Map of U.S. leads to a listing of Centers for Independent Living by state.

Job Opportunities - click here.

Find K-12 Info - click here.

Introduction to The Children with Special Needs Fund - click here.

Click on the logo to learn about Michigan's R.E.A.D.Y. (Read, Educate, and Develop Youth) Program.

The Early Hearing Detection and Intervention program EHDI has assessment sites all over the state of Michigan. Click here (PDF) to find your local site.


Crisis Prevention Institute - click here.

Reading & Literacy Help for Children - click here.

Find the Family Literacy Program in your County - click here.

Find more Michigan information - click here.


Homework Help & Resources - click here.

Reading & Literacy Help for Adults - click here.

Find your local WIC office for information on nutrition and health support for women, infants, and children - click here.

Local Public Health Department Locator

Office of Special Education & Early Intervention Services (OSE-EIS)

Advocacy Organizations for Children with Disabilities - click here.


Find a support group to meet your specific needs - click here.

For the substance abuse treatment facility nearest you, click here.


For the mental health treatment center nearest you, click here.

Covering Kids & Families works to reduce the number of uninsured children and adults who are eligible for public health care coverage programs but not enrolled. To find low-cost and free health care for children call 1-877-KIDS-NOW.

Are You Eligible? State Benefit Programs and Federal Benefit Programs


Parents as Teachers (PAT) is an international early childhood parent education and family support program serving families throughout pregnancy until their child enters kindergarten.


Find a mentor for a child: www.mentormichigan.org

Project Great Start
For more information about Project Great Start, contact your Intermediate School District (ISD). See the listings below for your local ISD or 888 Be A Hero contact or visit http://www.migreatparents.org for more resources.


Local Early On Coordinator
Visit http://1800earlyon.org/
Early On is a program for children birth to age 3 who have a disability or developmental delay, or a health condition that might lead to a developmental delay.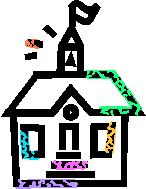 Local ISD, RESD, or RESA
Intermediate School District (ISD), Regional Educational Service District (RESD) or Regional Educational Service Agency (RESA) - What is an ISD?

Local Project Find Coordinator
Visit http://www.projectfindmichigan.org
Project Find is the "child find" program of Michigan's special education system and helps children with disabilities from birth to age 26 get the services and help they need. Click here to learn more.

Find your local Head Start
Head Start - Head Start is a national program which provides comprehensive developmental services for America's low-income, pre-school children (ages three to five) and social services for their families. Specific services for children focus on education, socio-emotional development, physical and mental health, and nutrition.

Find Childcare in Your Community
Association For Child Development: www.acdcacfp.org

Michigan Association for Child Care Providers: www.childcareservices.com

Michigan Community Coordinated Child Care Network (4C): www.mi4c.org

Local United Way Programs - click here.
United Way funds programs and agencies that support families, children and communities. Find help available in your community through United Way.

Things to do and places to see with a child
Paint Creek Center for the Arts
407 Pine St.
Rochester, MI 48307
(248) 651-4110
Email: pcca@pccart.org
The mission of Paint Creek Center for the Arts is to enhance life in the region by promoting, encouraging and creating opportunities to participate in and appreciate the arts.
Michigan Creative After-School Experiences (MiCASE) - a listing by community of arts agencies, museums, zoos, science centers, orchestras, libraries, nature centers and theaters that offer after-school programming for kids.
Things to do and places to see in Michigan: Choose your location to search for attractions, events and more - click here.
Places to visit with kids in Michigan - click here.

Michigan Zoos and Planetariums by city with links - click here.
Paint a Miracle is a nonprofit art studio that offers people with disabilities and other challenges the opportunity to explore their creativity in an atmosphere of hope, growth, and encouragement. The art instructor will tailor the program to fit the individual artistís needs using a variety of media, including charcoal, color pencil, paint and clay. Our studio is in Rochester on the northwest corner of Pine and University, facing Pine Street. No previous art experience is necessary. For more information, visit them on the web at http://www.paintamiracle.org.
The Art Experience is a non-profit community based art and art therapy
studio. The Art Experience has been working to make the arts available to all members of the community for over 8 years. Young people with
developmental disabilities, people in recovery and consumers of mental
health services have sought out their programs. However, as an open
studio, The Art Experience offers the unique opportunity for everyone
with or without disabilities, to work together side-by-side exploring
their abilities and inspiring each other to live their lives fully. The studio is open to all on a drop-in basis Tuesday and Thursday evenings from 7-10 p.m. The fee is $5.00 to defray the cost of supplies. There are after school youth programs, a Saturday circle, and summer camps available. For more information on programs and times, contact The Art Experience at (248) 975-9290.
The Jewish Community Center of Metro Detroit offers a special "Create a Class" for groups of 3 or more children who are interested in taking a class other than what is already offered. Contact the JCC Special Needs Department at (248) 432-5585 for more information or to inquire about current class offerings.

Events from the Jewish Community Center of Metro Detroit: Choose from Martial Arts, Swimming, Gymnastics, Art, and more! Visit http://jccdet.org/specialtyprograms/specialneeds.shtml for this season's schedule. With notice, the Center is able to provide individual "inclusion counselors" for children with special needs to enable their successful participation in recreational classes and camps. A caregiver or support person may accompany child or adult members with special needs when using the center's facilities independent of structured classes or programs. For additional information, please call Nancy Furgang, Special Needs Director at 248-432-5585.
Find cultural events put on by Michigan humanities and arts organizations, click here.
Oakland County HelpLink
Welcome to the Oakland County Helplink! It is our mission to work collaboratively with schools, families, and other social, health and related agencies to provide health and human service resources to
the residents of Oakland County. Visit http://www.oaklandhelplink.org to view resources online.

Oakland County In The News
MI 'Emerging Sectors' Maps New Type of Summer Camp - What will your kids tell classmates they did this summer? Attend soccer camp? Swim at the pool? Study nanotechnology? Instructors at Oakland Schools hope the response will be the latter as the school system is modeling much of its summer enrichment programs after the county's Emerging Sectors initiative.
The Mental Illness Needs Discussion Sessions (MINDS) organization is an awareness program that aims at educating young people about mental illness. To achieve this goal, MINDS conducts free seminars in high schools throughout the Detroit metropolitan area. The MINDS curriculum includes a hands-on look at a model brain, discussion of the symptoms of mental illnesses, and interactive activities that allow students to participate actively during the seminars.

Resources specific to this county

Oakland County Youth Assistance Human Resource Directory - Oakland County's local youth assistance program has recently completed a county-wide human resource directory. To view this document, visit www.oaklandhelplink.org. Click on the Youth Assistance Logo at the top of the welcome page. The directory, in PDF format, is listed under publications, and is titled "Human Resource Directory".
Beaumont Hospitalís Support Groups - click here.
Autism Society of America: Oakland County Chapter - The Mission of the Autism Society of America, Oakland County Chapter is to foster knowledge, promote awareness, provide information and opportunities related to educational, medical, social and life skills issues for families and individuals with autism spectrum disorders, and to promote awareness to the general public in and around Oakland County.
Oakland County Community Mental Health
Phone: (248) 858-1210
Hotline: (248) 543-2900 (24-hour emergency)
Web: www.occmha.org
Even Start - Even Start programs help parents improve their reading skills and learn to help their children read and succeed in school.
Michigan Disability Resources Database (MDRD) - Find local information on disabilities, education, support groups, organizations, transportation, emergency services, etc., by zip code, address, disability, service, or county.
Michigan Assistance and Referral Service (MARS) - This system allows you to find programs offered by the State of Michigan that help families in need with their medical, nutritional, food, day care or other expenses.
Beaumont Hospital's Parenting Program (information below)
For more information about how you can participate, call 248-551-1455 (Royal Oak) or 248-964-5822 (Troy).
It seems that every week there's a new study on how best to raise a child. Sometimes, though, there are no better experts than parents who are experiencing the same challenges you are. If you're a new parent, join a community where they understand through experience -- the Parenting Program.

The Parenting Program matches new parents with experienced parents. After you deliver your first baby, a trained parent volunteer will answer your questions.

The Parenting Program combines hospital staff, community professionals, volunteers and experienced parents to teach child development, safety and wellness, nutrition and other topics of interest to you as a new parent. Your group is headed by a parenting volunteer who completes a comprehensive training course and continually updates his or her skills.

The program begins during your hospital stay and lasts until your baby is one year old. But the friendships you make with other parents can last for years.

The program serves new parents, single mothers, parents of multiple births or families with babies in the Neonatal Intensive Care Unit. Our services include:

Individual family support
If you decide to participate, a volunteer will call you weekly and, if requested, visit you in your home for the first three months. Your volunteer can give you information and support that meets your unique needs.

Personalized support for families with neonatal intensive care babies
Families with babies in the Neonatal Intensive Care Unit have special medical issues and questions. You are matched with a volunteer who has had a similar personal experience. Your volunteer can give you the information you need.

Breastfeeding phone support
After you leave the hospital, a parenting volunteer can call you and answer your breastfeeding questions. If you have additional breastfeeding concerns, call the Breastfeeding Support Service at 248-551-8497 (Royal Oak) or 248-964-6455 (Troy).

Parenting groups
When your baby is four to five months old, you are invited to join eight to 12 parents and their babies in a new parent group. Your group meets twice a month for six months. Each meeting lasts about two hours. A parenting volunteer helps run the meetings and arranges for speakers.

Topics may include:
infant growth and development
playing with your baby
changes in your marriage and life
starting solid foods
common illnesses

Single mother group
After delivering your baby, you are invited to join other single mothers and their babies in a single mother group. Your group meets twice a month for six months. Each meeting lasts about two hours and consists of mothers around your age. A parenting volunteer helps run the meetings and arranges for speakers.

Topics may include:
paternity issues
financial issues
the special situations as a single parent

Lecture series
Participants in the Parenting Program and members of the community are invited to attend lectures throughout the year. Each two-hour lecture is held in the Administration Building at Beaumont, Royal Oak. A parenting volunteer or staff member runs the meeting and arranges for speakers. There is a nominal fee to attend. For more information, call Beaumont's Physician Referral & Information Service toll-free at 1-800-633-7377.

Topics may include:
returning to work
discipline
first aid
wills, guardianship and financial planning
Children's Trust Fund Direct Service Grant Recipients
Fiscal Year 2003 Continuing Programs
St. Joseph Mercy Oakland
44405 Woodward Ave
MB: H-19
Pontiac, MI48341
County: Oakland
Phone:(248) 335-5638
Contact Person: Kathleen Strader
Project: Facilitates the MELD for Young Moms and Young Dads program targeted at teen parents.
Project: The Healthy Start program will be expanded to hire an additional bilingual family support worker to target Hispanic families. Home visits, information/referral, and developmental assessment will be provided.
OPC: The Older Person's Commission is a top notch senior activity center located in Rochester, MI. It services the Rochester, Rochester Hills and Oakland Township area. They receive funding from several sources, and work with the Area Agency on Aging. It is volunteer run. Something like a YMCA for over 50 set, but better. They run a bus program for seniors and people with disabilities. They have a wonderful adult day care program, that also accepts adults with disabilities. They run the Meals on Wheels program that delivers thousands of meals a day to shut in low income seniors and those with disabilities in Oakland County. They have a full senior theatrical program, music department, social clubs, and sports program. There is a baseball team, hockey team, golf events, swim team and they run the Senior Olympics from the OPC. There are two full musical theatrical productions with an orchestra every year and a Mrs. Senior Michigan pageant. The social work office provides a low cost meal supplement (Ensure) program, counseling, a durable medical equipment loaner closet and assistance finding services and shut in visits. They provide affordable continuing educational programs for seniors such as computer classes, financial planning courses, speakers on just about anything from gardening to Medicare and monthly theme dinner dance. They have an unbelievable arts and craft program - anything from watercolor, quilting, knitting, miniature doll house classes, clay and ceramics. They provide support groups, outings, trips around the world, just about anything you can think of. It's the kind of support system and community involvement that our special needs families dream of having.

Active Rehab Center, Inc. is a physical therapy facility located in Madison Heights. Our goal is to aid cerebral palsy children in regaining physical fitness, thereby enhancing everyday life. Also our therapists have many years of experience in working with children who suffer from gross motor delays, developmental delays, scoliosis, juvenile rheumatoid arthritis, sensory integration dysfunction, multiple sclerosis and other. Services are provided fee-for-service. For more information about us please visit www.activerehabcenter.com.