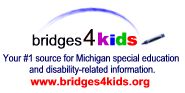 UK Paxil Banned in UK for under-18s
Mood drug Seroxat banned for under-18s (Seroxat is the non-U.S. name for Paxil)
by Sarah Bosley, The Guardian (London), June 11, 2003
For more articles like this visit https://www.bridges4kids.org.

The future of Britain's best-selling antidepressant drug, Seroxat, and the rest of the class which includes Prozac, was in question last night after drug regulators banned its use in under-18s.

New evidence handed to the medicines and healthcare products regulatory agency (MHRA), which licenses and monitors drugs, by Seroxat's manufacturer, GlaxoSmithKline, demonstrated that it can cause young people to become suicidal.

In trials, 3.4% of children on the drug experienced mood changes, tried to harm themselves or thought of committing suicide, compared with 1.2% on placebo pills. Some of the data came from studies completed in the late 1990s, and the regulator is unhappy Glaxo has not felt the need to pass it on until now. There were 4m prescriptions written for Seroxat last year. It is considered one of the wonder drugs of modern times and has been handed out for shyness and compulsive disorders as well as for anxiety and depression.

But doctors were told that yesterday that children must no longer be given it. The 8,000 now on it must not stop suddenly, experts warned, because of potential side-effects, but should see their doctors. GPs will be advised to arrange counseling for young people instead, even though it is expensive and in short supply on the NHS.

The MHRA announcement was a swift and unexpected response to clinical trial data handed over by the British drug giant Glaxo just two weeks ago. The company gave the agency a meta-analysis of nine separate studies of the drug in children and young people which it had commissioned since the late 90s. Only one had been published.

The studies were designed to gather information on the efficacy and safety of Seroxat in children with three different illnesses - major depression, social anxiety disorder and obsessive compulsive disorder - in the hope of winning a license to market the drug for those conditions in the US and Europe. At the moment Seroxat is unlicensed for children, but doctors may and do prescribe it to under-18s on their own authority.

According to Alastair Benbow, Glaxo's head of European psychiatry, the trials on a total of 1,697 under-18s found that the drug was effective for social anxiety disorder and obsessive compulsive disorder, but not for depression.

He said the company had submitted the analysis of the nine trials to the MHRA as a matter of routine. It had not supplied the results of each trial as it finished. "We provide information as a package," he said.

There had not been a clear signal from any one trial that there might be a problem, he said, and so there was no reason to give the MHRA earlier information.

"Not unless we think there is something that needs attention, and we did not," Dr Benbow said. He added that Glaxo did not agree with the MHRA's interpretation of the data, and insisted there was no evidence the drug could make adults suicidal.

But an expert working group was set up by the MHRA this year to look at the possible side-effects of all the drugs in this class, known as the selective serotonin re-uptake inhibitors.

At an MHRA briefing yesterday its chairman, Alastair Breckenridge, said the group would "urgently examine what are the implications if any of these new findings in children and adolescents for the use of Seroxat in adults, and what are the implications for the other SSRIs."
back to the top ~ back to Breaking News ~ back to What's New