What's New on our Website? You Can Find Out Here.


Looking for Goals & Objectives for an Upcoming IEP? Click here.


Love: A Story About Who You Truly Are


In 2006 Anita Moorjani succumbed to cancer, had a near death experience, and came back miraculously healed. Her books "Dying to Be Me" and "What if THIS is Heaven?" are New York Times best sellers. In this book, she shares with children what she wishes she had learned as a child and the secret of her miraculous healing.


Derelict School Becomes National Leader by Making a Surprising Subject Compulsory


We were in special measures. We had low staff morale, parents not happy with the school, results were poor and nobody wanted to come here, we had budget issues. It's a downward spiral when you're there.


Doting Grandfather Murders Family, After Taking Just 2 of These


It's the world's second most prescribed antidepressant, taken for everything from anxiety, depression, irritability, muscle tension and fatigue. Up to 85 percent get addicted within weeks.

9 Back-to-School Tips for Parents and Students


Between the social-media-fueled pressure, college admissions madness and bullying, schools today can be a minefield. We collected some education-themed Op-Eds to help guide families as they settle into the new year.

Now what? A Familiar Fear When Disabled Children Turn 26


The murder-suicide of a respected educator and his son serves as a rallying cry to some about the stresses that begin when special education ends.


Cyber Bullying: The Complete Resource Guide


A list of the best resources on cyberbullying prevention including guidance for victims.


How to Help Heal Mental Disorders With Nutrition


These Nutrients Can Re-Energize Your Brain and Shun Depression, Anxiety and More. There's a dark side to SSRIs and other drug-based mental health treatments. These breaking revelations about the brain show that good mental health demands only 6 or 7 nutrients, not 100, and it's not rocket science. How could this help you or someone you love today?

Little-Noticed Target in the House Health Bill: Special Education


While House Republicans lined up votes Wednesday to repeal the Affordable Care Act, Vickie Glenn, a Medicaid coordinator for Tri-County Special Education, an Illinois cooperative that helps more than 20 school districts deliver special education services to students, was worried about an issue that few in Congress were discussing: how the new American Health Care Act, with its deep cuts to Medicaid, would affect her students.

Sheryl Sandberg: How to Build Resilient Kids, Even After a Loss


Michigan's Federal School Compliance Plan Will 'Negatively Impact' Disabled Students


Michigan Lt. Gov. Brian Calley says a federal compliance plan from the Michigan Department of Education would not "meaningfully account" for students with disabilities and needs additional work before the U.S. Department of Education signs off on it. MDE's plan to comply with the federal Every Student Succeeds Act includes an option for a system that would hold schools accountable for the performance of student subgroups - such as economically disadvantaged students or students with disabilities - if there's 30 or more students in each group.

Adults With Special Needs Put Talents to Work at Soul Studio


Here 60 artists paint, work with fiber and clay, sew, make music, take photographs and use technology to reveal hidden talents. Each of them has special needs, but all are welcome at Soul Studio.

British Royals Talk About Mental Health and Their Own Struggles


Heads Together: #OkToSay Films to Encourage Conversation Around Mental Health


Online Calculator Shows How A Top College Can Be More Affordable Than You Thought


I'll start with a quick question. How much would you say it costs to attend a top private college like Dartmouth or Pomona for one year? I'm guessing that the first number that pops into your mind is quite large, like $60,000.

How Parenting Styles Shape Our Children


Everybody is familiar with the concept of helicopter parents, so-called because they hover around their toddlers. But what happens when kids get a little older and helping them develop gets more complicated than simply to hover or not to hover?

Can Religious Schools Discriminate Against Students With Disabilities?


Michigan Supreme Court looks at decisions at Catholic school.

Abused as a Small Boy. Now What?


When the fidgety, anxious, 5-year-old boy came in about a year ago to see pediatrician Tina Hahn, it was soon apparent to her this was a case medication alone would not solve.

See The Amazing Moment When A Deaf Person Hears For The First Time (AOL video)


MI New Legislation Would Allow Fingerprints/Photos of Kids w/Special Health Care Needs


Michigan Representative Ben Frederick (R-Owosso) has introduced Michigan House Bill 4137 to make it easier to find and identify children with special health care needs who become missing.

Boys Get the Same Haircut so Teacher 'Wouldn't be Able to Tell Them Apart.'


A mom named Lydia Stith Rosebush posted a story on Facebook about her 5-year-old son, Jax, who wanted to get the same haircut as his best friend, Reddy, to fool their teacher.

MI House Resolution No. 31


A resolution to declare March 1, 2017 as "Spread The Word To End The Word Day" in the state of Michigan.

Equal Access Initiative: Access to Courts


Service Dog: Wonder, the Goldendoodle, Gets Another Day in Court


US Supreme Court orders review of Michigan service dog case
The U.S. Supreme Court today unanimously ruled that the U.S. 6th Circuit Court of Appeals should reconsider whether Ehlena Fry and her family can sue a Jackson County school district for its decision years ago to tell Ehlena, who has cerebral palsy, that she couldn't bring her service dog to school.

National Webinar - Equity in IDEA: Significant Disproportionality Final Rule

A new US Department of Education rule addresses the fact that students of color are more likely to be identified with a disability, be educated in segregated settings, and to face harsher discipline. The webinar is on March 2, 2017 from 3-4 EST. A recording of the webinar and presentation materials will be posted after the webinar at the new SICC/SAP website.

MI Michigan's Lt. Gov. Brian Calley Has a Message for Parents


Calley recorded this video on the spur of the moment and posted it on Facebook as the school year started, encouraging parents to talk to their children about making friends with the kids who often get left out.

MI Part C of IDEA: Call For Comments

The Michigan Department of Education requests public comment on the state's proposed application for federal funding for Michigan's Part C of IDEA (Early On) program. This is a document submitted every year to assure the federal government that there are policies and procedures in place to support the use of the funds and also shows how the money is being allocated. A link to the draft application and public comment instructions is online at www.michigan.gov/earlyon. Public comment can be made from Feb. 27 through 5 PM on Mar. 29, 2017.

MI SAVE THE DATE: 2017 Early On Conference: Nov 15-16, 2017 in Kalamazoo, MI


MI Beyond Suspension or Expulsion, 'Restorative Practices' is More Thoughtful Discipline


Bill Sower is president of the Ann Arbor-based Christopher & Virginia Sower Center for Successful Schools, a for-profit licensee of the non-profit International Institute for Restorative Practices. Beginning August 1, a package of new state laws will change the landscape of student disciplinary action in Michigan. Depending on how these laws are implemented in schools, they may either improve or damage the learning climate. The laws require schools to consider certain circumstances like a student's age and disciplinary history before issuing suspensions or expulsions. In addition, the laws require schools to consider an approach called "restorative practices" (RP) as a disciplinary alternative for serious offenses, and they encourage schools to consider RP for lesser offenses, including bullying. While some school administrators will interpret the word "consider" as just a brief, passing thought – opening themselves to challenges from parents and advocacy groups to show evidence of good faith in their considerations – others will want to embrace the opportunity to improve their school's culture and climate with a solid implementation of RP.

MI Senate Bill 63 Introduced to Allow Lead in Water to Remain at 10ppb (1/24/17)


Michigan Senators Jim Ananich (D-Flint) and Curtis Hertel (D-East Lansing) today introduced Senate Bill 63 to establish an allowable level of lead in drinking water at 10 ppb and to allow it to remain at 10 ppb (parts per billion) until January 21, 2021, after which it would drop to 5 ppb. In 2016 the CDC lowered the acceptable level of lead in drinking water from 10 ppb to 5 ppb stating: "Experts now use a reference level of 5 micrograms per deciliter to identify children with blood lead levels that are much higher than most children's levels. This new level is based on the U.S. population of children ages 1-5 years who are in the highest 2.5% of children when tested for lead in their blood." The CDC also notes: "No safe blood lead level in children has been identified." You can read the bill language here: http://www.legislature.mi.gov/documents/2017-2018/billintroduced/Senate/htm/2017-SIB-0063.htm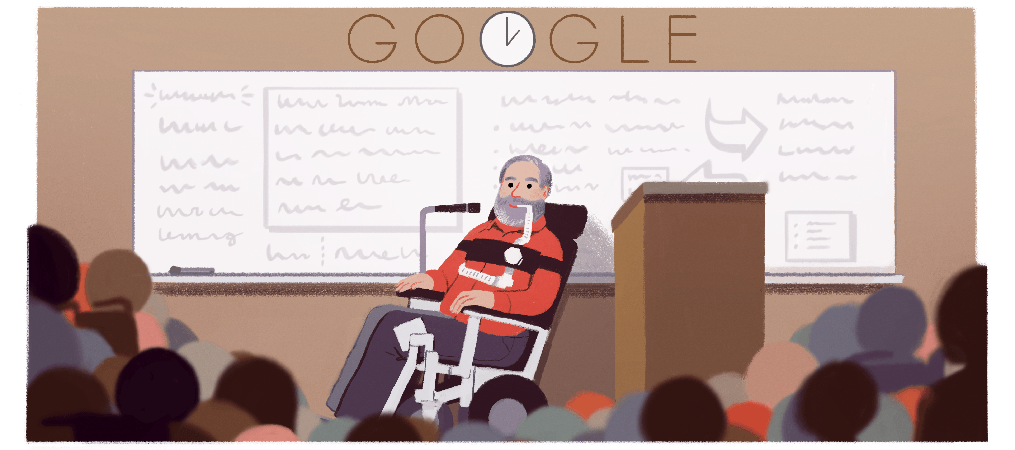 Google Doodle Honors Ed Roberts, Activist Leader of the Disability Rights Movement


Today's Google Doodle pays tribute to Ed Roberts, an early leader of the disability rights movement and co-founder of the World Institute on Disability. After contracting Polio at age 14, the disease left Roberts paralyzed from the neck down. In spite of spending the rest of his life in a wheel chair and unable to breath without a respirator, Roberts fought for his rights – starting in high school when he was told he wouldn't receive his diploma because he had failed to complete phys-ed and driver's ed requirements. Roberts petitioned his school and was awarded his diploma. He went on to be the first University of California Berkley student with severe disabilities. The Google Doodle Blog on Roberts shared the following quote from Roberts' mother, Zona: "I watched Ed as he grew from a sports-loving kid, through bleak days of hopelessness, into self-acceptance of his physical limitations as he learned what was possible for him to accomplish. His years at UCB were great ones as he both enjoyed his college status and got in touch with his leadership qualities. He took great pleasure in watching people with disabilities achieve greater acceptance." Among his accomplishments as a disabilities rights actives, Roberts created the Physically Disabled Students Program at his University. California Governor Jerry Brown named him Director of the California Department of Vocational Rehabilitation in 1976. Seven years later, Roberts co-founded the World Institute on Disability – a nonprofit focused on disability rights policies, research and consulting. Marking what would have been Roberts' 78th birthday, the doodle leads to a search for "Ed Roberts activist" and is being displayed on Google's U.S. homepage.

MI Where are the Top-ranked Schools in Michigan?


If you wanted to map the top-ranked schools in Michigan, you'd find a heavy concentration of dots in one area of the state. To find out what color your school received, and what it means, go to www.mischooldata.org, click on "dashboards and accountability scorecard," then "accountability scorecard" near the top of the screen.

Vitamin D Deficiency During Pregnancy Raises Your Child's Risk for Autism


There has been a dramatic and concerning increase in the rates of autism spectrum disorder (ASD) over the last 30 years and experts believe the rates will continue to increase. When I was in medical school more than 35 years ago, the incidence of autism was 1 in 10,000. According to a 2013 report by the U.S. Department of Health and Human Services (DHHS) and the CDC, data collected from the 2007 and 2011–2012 National Survey of Children's Health suggested 1 in 50 children between the ages of 6 and 17 had ASD. In April, 2016, the CDC reported an ASD rate of 1 in 68. However, that rate is only based on 8-year-olds in 11 states (Arkansas, Arizona, Colorado, Georgia, Maryland, Missouri, New Jersey, North Carolina, South Carolina, Utah and Wisconsin). Despite that limitation, the 1 in 68 prevalence is the one listed on the CDC's Autism Data and Statistics website, and the one most frequently reported in the news. Meanwhile, a government survey issued in 2015 claims the ASD rate may be as high as 1 in 45 children between the ages of 3 and 17.

Want to Read Good News For a Change? Click here for inspiring and uplifting stories.


MI Gov. Rick Snyder Announced Appointments to the Following (MIRS 12/27/16)


Developmental Disabilities Council: Mark McWILLIAMS of Lansing is the director of public policy and media relations for Michigan Protection and Advocacy Service, Inc. Sharon MILBERGER of Farmington Hills is the director of Developmental Disabilities Institute through Wayne State University. Paul PALMER of Lansing is a member of the board of directors for the Community Mental Health Authority of Clinton, Eaton, and Ingham Counties. Deborah ROCK of Pewamo is a regional parent mentor at The Arc of Kent County. She previously served as a teacher paraprofessional at Portland High School. Tammy YEOMANS of Grand Rapids served as a job retention specialist and case aide for the Work First Program at Goodwill Industries of Greater Grand Rapids. Heidi DEVRIES of Grand Rapids served as a personal care attendant for the Family Independence Agency and as a home health aide and companion for the Circle of Care in Grand Rapids. Steven JOHNSON of West Olive previously worked as a financial advisor from Chemical Bank. He is the president and founder of OASIS Communities of West Michigan, LLC. Richard KLINE of Grand Rapids serves as the acting director of the Aging and Adult Services Agency for the state of Michigan, and previously served in the role of executive director of the Beztak Corporation. Lisa GROST of DeWitt serves as the Autism Section Manager for the Michigan Department of Health and Human Services. Janet TIMBS of Mount Morris serves as a special education consultant for the Michigan Department of Education. She holds a bachelor's degree and elementary teaching certificate from Central Michigan University, and both a master's degree and educational specialist degree from Saginaw Valley State University. Lois ARNOLD of Mt. Pleasant is the president and CEO of the Special Olympics Michigan through Central Michigan University. David TAYLOR of Ferndale is a peer mentor and advocate at Community Living Services of Oakland County. He will represent individuals with a developmental disability. Roslynn WILLIAMS of Saginaw is a member of the parent group Saginaw Community Mental Health Authority-Saginaw Max System of Care. Matt BOLGER of Lansing is an inspector and senior executive assistant director in the human resources division of the Michigan State Police. Denise SIMMONS of Oak Park is a unit leader for Blue Cross Blue Shield of Michigan. She previously served as a support coordinator from Quality Senior Services. McWilliams, Milberger, Palmer, Rock and Yeomans will serve terms expiring Sept. 30, 2017. DeVries, Johnson, Kline and Grost will serve terms expiring Sept. 30, 2018. Timbs, Arnold, Taylor and Williams will serve terms expiring Sept. 30, 2019. Bolger and Simmons will serve terms ending Sept. 30, 2020.

MI Restraint, Seclusion Bills Move To MI Senate Floor (MIRS 12-13-16)


With just under three days of session left in the 98th Michigan Legislature, the Senate Education Committee on Tuesday afternoon moved out a legislative priority of Lt. Gov. Brian CALLEY. The legislation includes 10 bills that make it illegal to use restraint and seclusion in controlling problematic students, except in cases of emergency. The package includes HB 5409, HB 5410, HB 5411, HB 5412, HB 5413, HB 5414, HB 5415, HB 5416, HB 5417 and HB 5418, and puts into statute the recommendations of a year-long task force. Calley said the genesis of the three years of work he put into the bills was an incident in Kalamazoo that occurred 10 years ago. A student with a developmental disability was put into restraints as a means to control the child's behavior. That child later died of suffocation. (See "What Did Calley Call 'Probably The Most Important Legislation You Will Consider?' 04/14/2016). "There was, at that time, a recognition that better behavior management was necessary," Calley told the Senate panel. In response, the Lieutenant Governor went on a listening tour. What he found was that "in too many cases, was the use of seclusion rooms for special education students in non-emergency situations." Under the bill, schools would need to let parents know when their child is put in a restraint or seclusion room. The package also requires these instances be reported. "It brings it [school policies] more in line with what is found in our health care settings," Calley said. "There are more restrictions on restraint in our prisons than there are in our schools." In addition to limiting the use of restraint and seclusion, the package of legislation also calls for "positive behavior intervention supports," or what Calley describes as establishing clear behavior expectations. "It's the idea of teaching behaviors," he said. In March, Sen. Hoon-Yung HOPGOOD (D-Taylor) introduced parallel legislation in the Senate, [ ] SB 0838, that is also designed to limit seclusion and restraint in schools. It has been referred to the Senate Education Committee, where it has not yet been discussed. "This legislation is designed to provide a safe environment that promotes dignity for all students, and I'm appreciative that my colleagues on the Senate Education Committee chose to act on these important bills," Hopgood said. According to an analysis of the 2011-12 U.S. Department of Education's Civil Rights data conducted by ProPublica and National Public Radio, restraint and seclusion were used -- and documented -- more than 267,000 times nationwide. In three-quarters of those cases, children with disabilities were involved.

MI Senate Passes Zero Tolerance School Discipline Package (MIRS 12-13-16)


School districts that suspend students for longer than 11 days would have to prove the child was a danger to others under legislation that moved out the Senate today. The package moves schools away from their "zero tolerance" policies on school violence. Rep. Andy SCHOR (D-Lansing) worked with the Governor's office to sponsor the main bill based on a personal story. His young son was suspended for two days for bringing a tiny Swiss Army knife to class to sharpen his pencils. The class's pencil sharpener was broken. Senate Judiciary Chair Rick JONES (R-Grand Ledge) successfully added the change today as part of a compromise between school groups and judges regarding when rebuttable presumption should come into play. "Other children have been thrown out for a butter knife in a lunch box," Jones said. "This brings common sense to our zero-tolerance policies." The seven-bill package passed unanimously in the Senate after coming out of committee in May and passing the House in early June (See "House Package Tackles Zero Tolerance In Schools," 05/12/2016). The lead bill in the package, HB 5618 sponsored by Schor, would require school officials, before suspending or expelling a student, to consider a number of situation-specific factors, including whether a lesser intervention or restorative practices would address the student's behavior.

Bridges4kids Featured Resource: Consumer Dangers

This site is here to help inform you and enable you to take steps to secure consumer safety and prevent anyone from injury or harm.