What's New on our Website? You Can Find Out Here.


Looking for Goals & Objectives for an Upcoming IEP? Click here.


Equal Access Initiative: Access to Courts


MI Part C of IDEA: Call For Comments

The Michigan Department of Education requests public comment on the state's proposed application for federal funding for Michigan's Part C of IDEA (Early On) program. This is a document submitted every year to assure the federal government that there are policies and procedures in place to support the use of the funds and also shows how the money is being allocated. A link to the draft application and public comment instructions is online at www.michigan.gov/earlyon. Public comment can be made from Feb. 27 through 5 PM on Mar. 29, 2017.

MI SAVE THE DATE: 2017 Early On Conference: Nov 15-16, 2017 in Kalamazoo, MI


MI Beyond Suspension or Expulsion, 'Restorative Practices' is More Thoughtful Discipline


Bill Sower is president of the Ann Arbor-based Christopher & Virginia Sower Center for Successful Schools, a for-profit licensee of the non-profit International Institute for Restorative Practices. Beginning August 1, a package of new state laws will change the landscape of student disciplinary action in Michigan. Depending on how these laws are implemented in schools, they may either improve or damage the learning climate. The laws require schools to consider certain circumstances like a student's age and disciplinary history before issuing suspensions or expulsions. In addition, the laws require schools to consider an approach called "restorative practices" (RP) as a disciplinary alternative for serious offenses, and they encourage schools to consider RP for lesser offenses, including bullying. While some school administrators will interpret the word "consider" as just a brief, passing thought – opening themselves to challenges from parents and advocacy groups to show evidence of good faith in their considerations – others will want to embrace the opportunity to improve their school's culture and climate with a solid implementation of RP.

MI Senate Bill 63 Introduced to Allow Lead in Water to Remain at 10ppb (1/24/17)


Michigan Senators Jim Ananich (D-Flint) and Curtis Hertel (D-East Lansing) today introduced Senate Bill 63 to establish an allowable level of lead in drinking water at 10 ppb and to allow it to remain at 10 ppb (parts per billion) until January 21, 2021, after which it would drop to 5 ppb. In 2016 the CDC lowered the acceptable level of lead in drinking water from 10 ppb to 5 ppb stating: "Experts now use a reference level of 5 micrograms per deciliter to identify children with blood lead levels that are much higher than most children's levels. This new level is based on the U.S. population of children ages 1-5 years who are in the highest 2.5% of children when tested for lead in their blood." The CDC also notes: "No safe blood lead level in children has been identified." You can read the bill language here: http://www.legislature.mi.gov/documents/2017-2018/billintroduced/Senate/htm/2017-SIB-0063.htm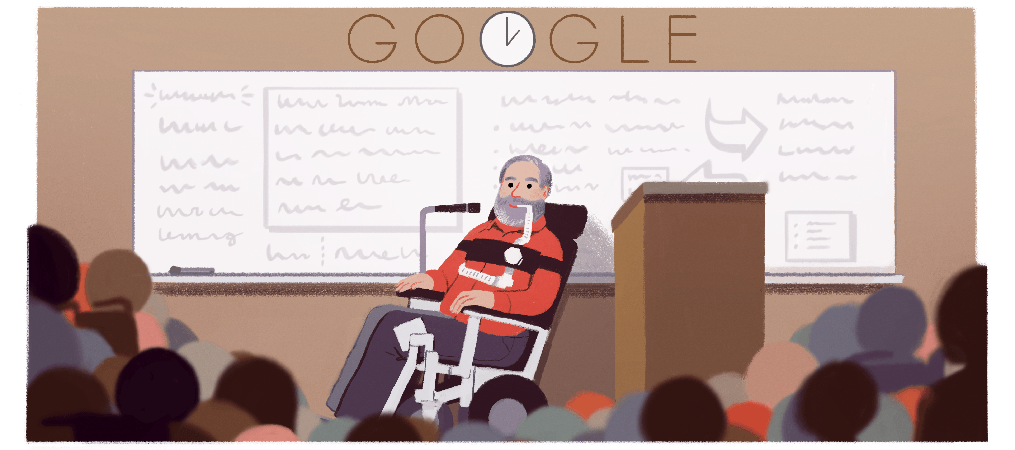 Google Doodle Honors Ed Roberts, Activist Leader of the Disability Rights Movement


Today's Google Doodle pays tribute to Ed Roberts, an early leader of the disability rights movement and co-founder of the World Institute on Disability. After contracting Polio at age 14, the disease left Roberts paralyzed from the neck down. In spite of spending the rest of his life in a wheel chair and unable to breath without a respirator, Roberts fought for his rights – starting in high school when he was told he wouldn't receive his diploma because he had failed to complete phys-ed and driver's ed requirements. Roberts petitioned his school and was awarded his diploma. He went on to be the first University of California Berkley student with severe disabilities. The Google Doodle Blog on Roberts shared the following quote from Roberts' mother, Zona: "I watched Ed as he grew from a sports-loving kid, through bleak days of hopelessness, into self-acceptance of his physical limitations as he learned what was possible for him to accomplish. His years at UCB were great ones as he both enjoyed his college status and got in touch with his leadership qualities. He took great pleasure in watching people with disabilities achieve greater acceptance." Among his accomplishments as a disabilities rights actives, Roberts created the Physically Disabled Students Program at his University. California Governor Jerry Brown named him Director of the California Department of Vocational Rehabilitation in 1976. Seven years later, Roberts co-founded the World Institute on Disability – a nonprofit focused on disability rights policies, research and consulting. Marking what would have been Roberts' 78th birthday, the doodle leads to a search for "Ed Roberts activist" and is being displayed on Google's U.S. homepage.

MI Where are the Top-ranked Schools in Michigan?


If you wanted to map the top-ranked schools in Michigan, you'd find a heavy concentration of dots in one area of the state. To find out what color your school received, and what it means, go to www.mischooldata.org, click on "dashboards and accountability scorecard," then "accountability scorecard" near the top of the screen.

Vitamin D Deficiency During Pregnancy Raises Your Child's Risk for Autism


There has been a dramatic and concerning increase in the rates of autism spectrum disorder (ASD) over the last 30 years and experts believe the rates will continue to increase. When I was in medical school more than 35 years ago, the incidence of autism was 1 in 10,000. According to a 2013 report by the U.S. Department of Health and Human Services (DHHS) and the CDC, data collected from the 2007 and 2011–2012 National Survey of Children's Health suggested 1 in 50 children between the ages of 6 and 17 had ASD. In April, 2016, the CDC reported an ASD rate of 1 in 68. However, that rate is only based on 8-year-olds in 11 states (Arkansas, Arizona, Colorado, Georgia, Maryland, Missouri, New Jersey, North Carolina, South Carolina, Utah and Wisconsin). Despite that limitation, the 1 in 68 prevalence is the one listed on the CDC's Autism Data and Statistics website, and the one most frequently reported in the news. Meanwhile, a government survey issued in 2015 claims the ASD rate may be as high as 1 in 45 children between the ages of 3 and 17.

Want to Read Good News For a Change? Click here for inspiring and uplifting stories.


MI Gov. Rick Snyder Announced Appointments to the Following (MIRS 12/27/16)


Developmental Disabilities Council: Mark McWILLIAMS of Lansing is the director of public policy and media relations for Michigan Protection and Advocacy Service, Inc. Sharon MILBERGER of Farmington Hills is the director of Developmental Disabilities Institute through Wayne State University. Paul PALMER of Lansing is a member of the board of directors for the Community Mental Health Authority of Clinton, Eaton, and Ingham Counties. Deborah ROCK of Pewamo is a regional parent mentor at The Arc of Kent County. She previously served as a teacher paraprofessional at Portland High School. Tammy YEOMANS of Grand Rapids served as a job retention specialist and case aide for the Work First Program at Goodwill Industries of Greater Grand Rapids. Heidi DEVRIES of Grand Rapids served as a personal care attendant for the Family Independence Agency and as a home health aide and companion for the Circle of Care in Grand Rapids. Steven JOHNSON of West Olive previously worked as a financial advisor from Chemical Bank. He is the president and founder of OASIS Communities of West Michigan, LLC. Richard KLINE of Grand Rapids serves as the acting director of the Aging and Adult Services Agency for the state of Michigan, and previously served in the role of executive director of the Beztak Corporation. Lisa GROST of DeWitt serves as the Autism Section Manager for the Michigan Department of Health and Human Services. Janet TIMBS of Mount Morris serves as a special education consultant for the Michigan Department of Education. She holds a bachelor's degree and elementary teaching certificate from Central Michigan University, and both a master's degree and educational specialist degree from Saginaw Valley State University. Lois ARNOLD of Mt. Pleasant is the president and CEO of the Special Olympics Michigan through Central Michigan University. David TAYLOR of Ferndale is a peer mentor and advocate at Community Living Services of Oakland County. He will represent individuals with a developmental disability. Roslynn WILLIAMS of Saginaw is a member of the parent group Saginaw Community Mental Health Authority-Saginaw Max System of Care. Matt BOLGER of Lansing is an inspector and senior executive assistant director in the human resources division of the Michigan State Police. Denise SIMMONS of Oak Park is a unit leader for Blue Cross Blue Shield of Michigan. She previously served as a support coordinator from Quality Senior Services. McWilliams, Milberger, Palmer, Rock and Yeomans will serve terms expiring Sept. 30, 2017. DeVries, Johnson, Kline and Grost will serve terms expiring Sept. 30, 2018. Timbs, Arnold, Taylor and Williams will serve terms expiring Sept. 30, 2019. Bolger and Simmons will serve terms ending Sept. 30, 2020.

MI Restraint, Seclusion Bills Move To MI Senate Floor (MIRS 12-13-16)


With just under three days of session left in the 98th Michigan Legislature, the Senate Education Committee on Tuesday afternoon moved out a legislative priority of Lt. Gov. Brian CALLEY. The legislation includes 10 bills that make it illegal to use restraint and seclusion in controlling problematic students, except in cases of emergency. The package includes HB 5409, HB 5410, HB 5411, HB 5412, HB 5413, HB 5414, HB 5415, HB 5416, HB 5417 and HB 5418, and puts into statute the recommendations of a year-long task force. Calley said the genesis of the three years of work he put into the bills was an incident in Kalamazoo that occurred 10 years ago. A student with a developmental disability was put into restraints as a means to control the child's behavior. That child later died of suffocation. (See "What Did Calley Call 'Probably The Most Important Legislation You Will Consider?' 04/14/2016). "There was, at that time, a recognition that better behavior management was necessary," Calley told the Senate panel. In response, the Lieutenant Governor went on a listening tour. What he found was that "in too many cases, was the use of seclusion rooms for special education students in non-emergency situations." Under the bill, schools would need to let parents know when their child is put in a restraint or seclusion room. The package also requires these instances be reported. "It brings it [school policies] more in line with what is found in our health care settings," Calley said. "There are more restrictions on restraint in our prisons than there are in our schools." In addition to limiting the use of restraint and seclusion, the package of legislation also calls for "positive behavior intervention supports," or what Calley describes as establishing clear behavior expectations. "It's the idea of teaching behaviors," he said. In March, Sen. Hoon-Yung HOPGOOD (D-Taylor) introduced parallel legislation in the Senate, [ ] SB 0838, that is also designed to limit seclusion and restraint in schools. It has been referred to the Senate Education Committee, where it has not yet been discussed. "This legislation is designed to provide a safe environment that promotes dignity for all students, and I'm appreciative that my colleagues on the Senate Education Committee chose to act on these important bills," Hopgood said. According to an analysis of the 2011-12 U.S. Department of Education's Civil Rights data conducted by ProPublica and National Public Radio, restraint and seclusion were used -- and documented -- more than 267,000 times nationwide. In three-quarters of those cases, children with disabilities were involved.

MI Senate Passes Zero Tolerance School Discipline Package (MIRS 12-13-16)


School districts that suspend students for longer than 11 days would have to prove the child was a danger to others under legislation that moved out the Senate today. The package moves schools away from their "zero tolerance" policies on school violence. Rep. Andy SCHOR (D-Lansing) worked with the Governor's office to sponsor the main bill based on a personal story. His young son was suspended for two days for bringing a tiny Swiss Army knife to class to sharpen his pencils. The class's pencil sharpener was broken. Senate Judiciary Chair Rick JONES (R-Grand Ledge) successfully added the change today as part of a compromise between school groups and judges regarding when rebuttable presumption should come into play. "Other children have been thrown out for a butter knife in a lunch box," Jones said. "This brings common sense to our zero-tolerance policies." The seven-bill package passed unanimously in the Senate after coming out of committee in May and passing the House in early June (See "House Package Tackles Zero Tolerance In Schools," 05/12/2016). The lead bill in the package, HB 5618 sponsored by Schor, would require school officials, before suspending or expelling a student, to consider a number of situation-specific factors, including whether a lesser intervention or restorative practices would address the student's behavior.

Bridges4kids Featured Resource: Consumer Dangers

This site is here to help inform you and enable you to take steps to secure consumer safety and prevent anyone from injury or harm.
Bridges4Kids does not endorse ads listed here. Comments?

MI Standards for the Emergency Use of Seclusion & Restraint


The document, Supporting Student Behavior: Standards for the Emergency Use of Seclusion and Restraint is now available on the Office of Special Education Web site. The document summarizes how a positive behavior support approach uses proactive strategies to reduce or eliminate the use of seclusion and restraint; defines the terms "seclusion" and "restraint"; outlines procedures for emergency use of seclusion and restraint; and provides a framework for training.

Special Education Law Questions and Answers


Could Some Symptoms of Autism Be Reversed With Probiotics?


Child Lead-Poisoning Elimination Board Releases Expansive Plan Tackling Lead Exposure


Enacting the recommendations would represent a paradigm shift in how Michigan approaches environmental lead exposure, moving from reaction to prevention. Board members were adamant that up-front costs should be no obstacle. The dividends that would come from lessening the societal costs of lead exposure -- in lost wages, treatment, educational services and even incarceration - would make the action more than pay for itself.

MI New Michigan Law Provides Mental Health Treatment Options


HB 4674, which is aimed at expanding the availability of assisted outpatient mental health treatment, was signed into law on November 16, 2016, by Michigan Lt. Gov. Brian Calley. The legislation updates Kevin's Law. Kevin's Law was named for a graduate student, Kevin Heisinger, who attended the University of Michigan. Returning home to Kalamazoo using public transit, Kevin was killed in the bus station by a man with a long history of schizophrenia who avoided treatment, and who had been in and out of the mental health care system for years.

MI Lawsuit Alleges Flint Schools Failing to Provide Services to Lead-poisoned Children


Public officials failed children in Flint, Mich., by allowing drinking water to remain contaminated with lead for 18 months and failing to provide educational services that could counter the effects of the Flint lead exposure, a new lawsuit alleges.


MI A Legal Loophole Might be Exposing Children to Lead in the Nation's Schools


Children drinking from water fountains at the nation's schools — especially in aging facilities with lead pipes and fixtures — might be unwittingly exposing themselves to high levels of lead, which is known to cause brain damage and developmental problems including impulsive behavior, poor language skills and trouble remembering new information.

Racial Profiling in Preschool?


Researchers are just beginning to understand the psychological mechanisms that lead teachers who see themselves as loving, supportive figures to discriminate against minorities.

MI 'Sweatshops' or a needed choice?


Michigan debates the future of jobs for workers with disabilities. Closing workshops would send some workers "back home playing video games in their parents' basement. It's just not a good outcome."

A Disabled Life Is a Life Worth Living


In midsummer, I learned of the death of Laurie Hoirup,a prominent 60-year-old disability rights advocate in California. Laurie drowned in the Sacramento River after a July 4 celebration. She was well-loved and accomplished. She'd served as a chief deputy director of the State Council on Developmental Disabilities for five years and wrote books about living with a disability.

Bombshell: Industry Database Reveals 16,000 Foods with Toxic Chemical in Packaging


EWG has created the first easily, searchable database of nearly 16,000 processed food and drinks packaged in materials that may contain the hormone-disrupting chemical bisphenol A, or BPA.

BPA's Lasting Effects on Kids May Start in the Womb


A new study tracked what happened to girls' obesity rates when their moms were exposed to the chemical while pregnant. (Mother Jones)


MI School Admins Push For Leeway On Seclusion Ban; Lawmakers Won't Yield


The devil is in the details of the Lieutenant Governor's legislative package to scrub seclusion and restraint procedures from the state's education system.

Find Out How Your High School Ranks


MI Students Could Not Be Kicked Out For Being Truant Under New Legislation


Children couldn't be kicked out of school for being chronically absent from school under legislation that received its first hearing in a Senate committee this afternoon.

Bullying by the Numbers: A Breakdown of Bullying Statistics and Facts


Bullying can come in many different forms. Sometimes, mean kids bother others on the playground, on the bus, or in the halls at school. You might run into a bully in the lunchroom or in a quiet corner of the library. Bullies also are mean to people online on social media sites, in email, and in text messages. But no one is allowed to bully others at any time or in any place. If you have a problem with a bully or you see someone else struggling with one, always tell an adult to get help. Teachers, parents, and other adults will step in to stop the abuse.

Re-imagine Community Mental Health In A Self Determined Way


Currently, every dollar appropriated to support people who use behavioral health, I/DD, SUD, SED and autism services, passes by contracts through 3 or more layers of high cost bureaucracy. By the time funds reach the actual beneficiary of service and the individuals who provide their direct care, there are pennies left for the individual's supports and services and a poverty-level wage for the direct support professional. This is unconscionable.

MI Map of Michigan Parent Support Options: Autism Spectrum Disorders


MI Download Lt. Governor Calley's Full Report from Special Ed Reform Task Force

Here Are 14 of Attorney John Brower's Latest Special Ed Q&As In One Convenient Spot
10 Things I Thought I'd Never Say...Until I Had Boys

Since being a mother to boys has to have some sort of anthropological distinction to it, I've decided to compile my very own list of observations of things I never thought I would say until I had boys.
This Story About a Mother's Love Brought an Entire Middle School to Tears

If you know anything about middle school, you know that young teenagers can be hard to motivate and inspire. For former professional wrestler Marc Mero, however, it only took four minutes to bring an auditorium full of middle school students to tears with his personal story about his mother, her passing and his regrets about pushing her away. His speech is a must watch, but be warned...you'll need a box of tissues by the end.

Claims of Abuse are Outside of IDEA

and Administrative Remedies Do Not Have To Be Pursued
The district court erred by dismissing plaintiffs' § 1983 and breach of contract claims, which arose from allegations that the defendant-school district's (MCS) aides physically, sexually, and verbally abused the plaintiff-child, because the § 1983 claims did not arise under the IDEA. In an issue of first impression, the court also held that the claim for breach of a settlement agreement need not be exhausted before filing suit.
Featured Resource: Math Blaster
Featured Resource: Special Education Guide
Featured Resource: Jumpstart
Jumpstart offers free grade and subject based worksheets, printables and educational games for kids. Hiccup's Science Workshop features science experiments, free worksheets with a focus on the scientific method.
Computer and Software Accessibility for the Disabled
List of 125 Twitter Pages Related to Disabilities
Court Throws Out Mental Retardation: Column
Looking for Summer Camps? Try Bridge Center in MA

10 Tips for Good Advocates


Wrightslaw's Pat Howey says parents need to understand that the law gives them power to use in educational decisions for their children. Parents should not be afraid to use their power. But, there are better ways to obtain positive results than to roar through IEP meetings in a Mack Truck. Here are Pat's newest tips for effective, successful advocates.