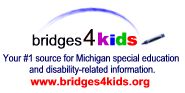 Community Schools: Is This Their Time?
Neal Peirce, The Washington Post Writers Group, May 26, 2003
For more articles like this visit https://www.bridges4kids.org.

Overshadowed by the exclusive academic focus of the federal government's "No Child Left Behind" initiative, a strong movement for full community-based schools has been building around the nation.

The idea is that schools which engage the whole child and his or her family--with active after-school recreation and learning activities, crisis assistance, medical and mental health services, student service learning, programs for parents--can help many more kids succeed, both socially and academically.

The Bush administration apparently isn't convinced. Its budget would cut 40 percent of the $1 billion appropriated last year for the federal 21st Century Community Learning Centers program, which was inaugurated in the late '90s and grew rapidly with enthusiastic support from President Clinton.

The Bush budget office is justifying the proposed cut by citing research from Princeton-based Mathematica Research purporting to show few academic gains for children who take part in after-school activities.

Not true, cries a broad-based Coalition for Community Schools, backed by more than 160 national and local organizations. There's "a whole body of research," Coalition director Martin Blank said to a conference last week, "to show that after-school programs help improve academic performance, provide kids with safe places, help parents find work, and help youth with whole sets of competencies."

Common sense would seem to say as much: Children spend only a few of their waking hours in traditional classrooms. If their family is in crisis, if a beleaguered principal can't enforce order, if no one pays attention to students' physical or mental health problems, if they go home to the opiate of daytime television, who truly believes they're likely to succeed?

Especially in disadvantaged communities, community schools are positioned to make critical interventions. Take asthma, a key reason for school absences. In one 24-block area of Harlem, 26 percent of children suffer from the disease. Regular schools can't cope with such conditions; community schools can, either through on-site clinics or connections into medical care systems.

Community schools are polar opposites of a defensive education establishment and the idea of the fenced-off school that's open at 8 a.m. and shuttered by 3 p.m. Instead, they're open every afternoon and evening and involve a variety of partnerships--with Boys and Girls Clubs, local YMCAs, social service agencies, local police and probation officers, health clinics.

Often there's a lead partner, like the University of Pennsylvania's West Philadelphia Improvement Corps. One of the Corps' sites, the Charles Drew Elementary School, in 1999 showed more improvement on the state's standardized reading and math tests than any other school in Pennsylvania.

With their partners' support in every area from student health to tutoring to drama to parents who help direct sports activities, schools become more orderly so that principals can concentrate less on discipline, more on academics.

There were some 3,000 such schools in 1998 and close to 5,000 now, according to the Coalition of Community Schools, an affiliate of the Washington-based Institute for Educational Leadership.

And now the mainstream political system is beginning to take keen interest. Chicago's public school system, run by CEO Arne Duncan under the direction of Mayor Richard Daley, has just created 20 community schools and aims for 100 in five years. The goal: to make the community schools centers of their communities, open 12 hours daily, offering every service from health and counseling to English as a Second Language.

Providence's new mayor, David Cicilline, ran for office on a promise to introduce community schools and renewed his pledge at his inaugural. Until "we open our schools to community partners," Cicilline proclaims, it won't be possible to unite the two Providences--the one that celebrates diversity, a revitalized downtown and a remarkable concentration of higher education; the other with 40 percent of children living in poverty, an underserved and growing immigrant community and unacceptably low student performance.

Opening the schoolhouse door to business partners, parents, arts and higher education partners, says Cicilline, will unlock opportunities and make it possible "to bring the two Providences together."

And in turn, say proponents, for young people to become engaged in service learning opportunities--protecting streams and wetlands, for example, or studying why in a poor neighborhood so many lots are abandoned, or why there are so many liquor stores and brownfields.

"In today's wave of fear and terror, we need young people to see themselves as part of democratic activism," says Blank. Or in the words of the Community Schools Coalition chair, the University of Pennsylvania's Ira Harkavy, "to engage youth, to strengthen democracy, to see that the frightening social chasm in America does not get even worse."

Does that mean continuing pressure for higher academic standards isn't imperative? No way. It's just a forceful reminder that schools don't operate in a vacuum, that community involvement and across-the-board academic improvement are codependent--we can't have one without the other.

For further information on community schools, please visit www.communityschools.org.

About Neal Peirce
Neal Peirce is a foremost writer, among American journalists, on metropolitan regions - their political and economic dynamics, their emerging national and global roles. With Curtis Johnson, he has co-authored the Peirce Reports on compelling issues of metropolitan futures for leading media in 20 regions across the nation (most recently the San Diego-Tijuana citistate area for San Diego Magazine, South Florida for the Miami Herald, El Nuevo Herald and Fort Lauderdale Sun-Sentinel, Kansas City for the Kansas City Star, and South Texas for the San Antonio Express-News).

In 1975, Peirce began - and continues today - the United States' first national column focused on state and local government themes. Syndication is by the Washington Post Writers Group. His 10-book series on America's states and regions culminated in The Book of America: Inside 50 States Today (W.W. Norton, 1983). His more recent books were Citistates: How Urban America Can Prosper in a Competitive World, and Breakthroughs: Recreating the American City.
Neal Peirce can be reached at nrp@citistates.com.

back to the top ~ back to Breaking News ~ back to What's New