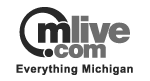 Expert says consequence is powerful teacher in life
By Kym Reinstadler, The Grand Rapids Press, August 20, 2002

A lot of teacher-training programs don't make the grade when it comes to classroom management.

Teachers who spend a lot of time keeping argumentative students on task are robbed of the joy of teaching. Some get so frustrated they leave the profession.

Jim Fay came to Zeeland on Monday to tell public and Christian school teachers about a disciplinary approach he says is sure to reduce behavior problems and free up more time for teaching.

First, they must go "brain dead" to students who are trying to hook them into a debate and find a loophole that will get them off the hook.

Then teachers should "milk it," or dole out discipline in bite-size morsels, to make sure the student has time to digest the lesson.

"I was taught that consequences must be immediate, or the teachable moment would be forever lost," said Fay, whose 32-year career in public, private and parochial education includes time as a teacher, principal and administrator. "That's something we learned from laboratory mice. It's true of laboratory mice, but it's not true of children.

"Awareness that there is a consequence on the way serves as a consequence in itself."

Fay, who is co-founder with Foster Cline of the Love &Logic Institute of Colorado, says swift discipline doled out by a frustrated teacher may sound threatening, but probably will be counter-productive.

He says that all teachers have to say to warn students is, "If you make a problem, I will do something." He says there's growing evidence that prescriptive, progressively harsh forms of discipline are only conditioning students to require stiffer and stiffer consequences for misbehaving.

Kids understand at a deep level that everybody is different, and so is every situation. It's only logical that discipline will be different, too.

Fay sees value in teachers letting a child who knows he has caused a problem squirm a bit while he or she is carefully contemplating a fitting consequence when not occupied with teaching.

"But tell him, 'Try not to worry about it,' " Fay said.

Children develop survival skills by owning their own problems and taking responsibility for their lives, Fay said. Self-esteem is developed through struggle and achievement.

Teachers must model loving authority at school. That can't happen if teachers respond emotionally to a student who's trying to avoid accountability. If teachers "take the bait," students can pawn their problem off on the teacher.

Fay's system has three rules, which work for parenting as well as classroom management. They are:

Give choices within limits.

Set limits through enforceable statements.

Apply consequences without anger.

He also urged educators to systematically offer parent education seminars to "complete" their school. He promised the training would bring parents on board with loving, logical discipline and make teachers' jobs of managing classrooms noticeably easier within three years.